Courtney R. Miyamoto, DDS
Your Dedicated Ripon General Dentist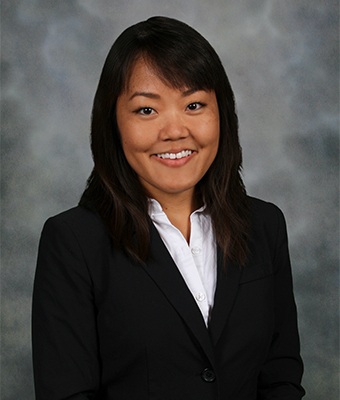 Dr. Miyamoto was lucky enough to grow up with both a father and a grandfather who worked as dentists, and after assisting them, she was able to see firsthand the compassion and empathy they indiscriminately gave to all patients. They helped people come to well-informed decisions about their care while still providing plenty of flexibility with alternative options, not to mention exceptionally skilled dental work. She also admired their dedication to attending continuing education courses and keeping up to date with the newest research in the field. Today, she couldn't be prouder to have followed in their footsteps!
As for her own education, Dr. Miyamoto completed her Bachelor of Arts in Biology with a minor in Art at the University of Hawaii at Manoa, followed by her Doctor of Dental Surgery at the University of Maryland School of Dentistry. She has also attended a senior oral surgery clerkship, which involved weekly seminars and assisting residents with advanced cases, along with various continuing education courses about prosthodontics, endodontics, periodontics, and other specialty services.
Here at Silver Creek Dentistry, Dr. Miyamoto is proud to care for patients of all ages and backgrounds. Being able to make a positive difference for not only their oral health, but their overall confidence and quality of life is very rewarding. She is passionate about giving back to the local/international community as well through both the Mission of Mercy and the Aloha Medical Mission in Bacolod, Philippines, where her team treated over 1,600 patients in need.
Regarding her personal life, Dr. Miyamoto loves spending plenty of time with her active family. They're always surfing, hiking, fishing, trying new foods, or camping! She also enjoys taking care of Cornelius, her pet cockatiel who has brought so much joy to her life.