Sidney Ebert, DDS
Your Experienced Ripon Dentist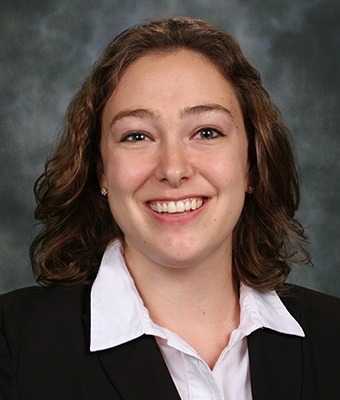 Dr. Sidney Ebert has recently earned her Doctor of Dental Surgery degree, graduating with honors from Marquette University School of Dentistry in Milwaukee. Before moving to Wisconsin, Dr. Ebert grew up in a small agricultural town in northern California, known to many as the garlic capital of the world. She also spent some time in Oregon, completing her bachelor's degree in Biology at Oregon State University.
She enjoys traveling, biking, camping, and watching football. She likes anything outdoors, but is also a big movie-goer. Her other interests include spending time with friends, cheering on the Packers, and trying out new hobbies!
Dr. Ebert is very excited to join the Silver Creek Dentistry, and is most looking forward to meeting our patients. She values hard work, and dedication to our patients, understanding that their voice and opinion matters in order to create a unique dental experience.