Dr. Andrew Goblirsch, DDS
Your Dedicated Ripon Associate Dentist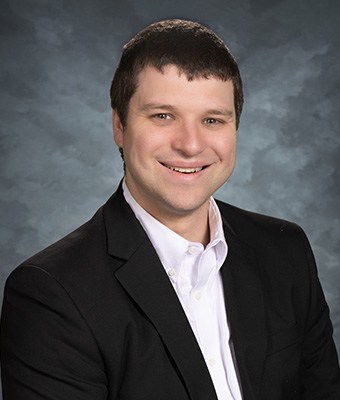 Dr. Andrew Goblirsch was born and raised in Southeast Wisconsin. His grandfather was also a dentist and taught him how important it was to take care of teeth. This instilled a passion for dentistry in him at a young age, driving him to want to help people feel great about their smiles again.
Dr. Goblirsch attended Brookfield East High School and graduated Magna Cum Laude at Northland College in Ashland, WI. After graduating from The University Of Minnesota School of Dentistry, he returned to his home state and is one of the newest residents of the Ripon community. He also regularly seeks continuing education to expand his expertise, which includes specialty areas like surgical extractions and bone grafting.
One of Dr. Goblirsch's favorite things about dentistry is being able to form connections with his patients and building long-term relationships. He understands that going to the dentist can sometimes cause anxiety and strives to make sure that patients are comfortable and at ease during their visits. He believes that a beautiful smile can change a person's life and is very excited to be part of the Silver Creek Dentistry Family.
When he isn't at the office, Dr. Goblirsch enjoys fishing, boating, hiking, going to northern Wisconsin, watching the Brewers, and spending time with his fiancé, Emily. One interesting about him: he played Division 3 college baseball!