Periodontal Therapy
How We Protect Your Gums
Gum disease, also known as periodontal disease, is a serious condition that affects a majority of U.S. adults. It's responsible for symptoms like bleeding and inflamed gums, persistent bad breath, and even tooth loss. It also makes patients more susceptible to health problems like heart disease, stroke, diabetes, Alzheimer's, and pre-term birth. With all that in mind, seeking treatment is vital.
Deep Cleaning
At Silver Creek Dentistry, we'll create a fully customized treatment plan that helps you manage your symptoms and enjoy better oral health. Your plan may include more frequent cleanings and more vigilant brushing and flossing, or it may require a more advanced procedure. With a deep cleaning, we can help you remove plaque and calculus from below the gum line, preventing bone loss and the loss of teeth.
Soft Tissue Laser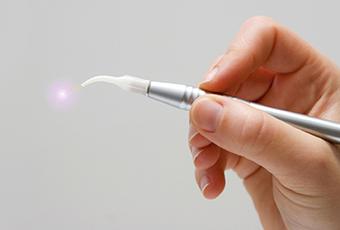 In the past, a deep cleaning procedure had to be completed with a scalpel and stitches. Today, periodontal therapy is much more comfortable thanks to the advent of laser technology. With a soft tissue laser, we can provide patients with care that's more precise, more effective, and more efficient.
Antibiotic Therapy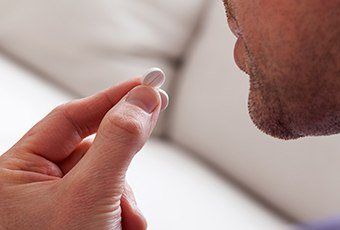 After your initial periodontal treatment, your dentist may choose to utilize a topical antibiotic to help you further fight the infection. The antibiotic will be applied directly to your gums where it will quickly harden into a wax-like substance. It'll dissolve slowly over the course of the next seven days, which will allow the medicine to seep deep into your gum line and reach even the most hidden bacteria. This treatment is how we can help you fight gum disease even when you're not in our office.
If you're experiencing any of the symptoms we listed at the beginning of this page, be sure to contact us for treatment as soon as you can. We're based in Ripon, and we're always happy to accept patients from Ripon, Markesan, Green Lake, Princeton, Oshkosh, Berlin, Omro, Winneconne, Fond du Lac, Wautoma, Waupun, and the surrounding communities.