Veneers – Ripon, WI
Achieve Your Dream Smile in a Matter of Weeks!
If you've ever wished that your teeth were straighter, whiter, longer, or something similar, you're far from alone. There is some good news though: you don't have to wait months or years to have the smile you've always wanted. With veneers in Ripon, you can achieve the results you desire in a matter of weeks! If you'd like to learn more about this cosmetic dental treatment , you're more than welcome to schedule an appointment with us or read on.
Why Choose Silver Creek Dentistry for Veneers?
Top-Rated Dental Office in Ripon
Flexible Financing with CareCredit Welcome
Convenient Appointment Times
What Are Dental Veneers?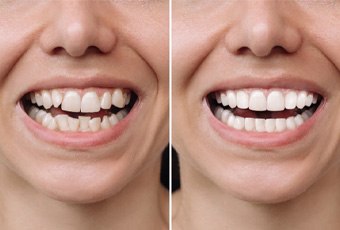 Dental veneers are thin shells of dental materials (like porcelain) that are incredibly durable and lifelike. When bonded to the front-facing surfaces of your teeth, our Ripon cosmetic dentists can fix several imperfections at once, including misshapen teeth, dental discoloration, minor misalignment, and noticeable chips. As a result, veneers can be used to fix one small flaw in your smile or to provide you with a completely new look!
The Process of Getting Veneers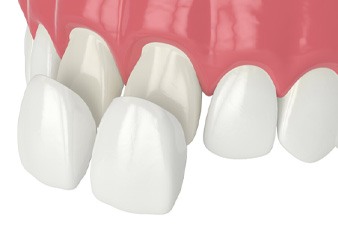 Since the entire veneers process can be completed in three visits or less – it's quite quick! First, you'll meet with one of our talented dentists to explain the concerns you have with your existing smile as well as what you want the final results to look like. Once they've confirmed that you're a candidate for veneers and created your custom treatment plan, they will "prep" your teeth by removing a sliver of enamel. Along with the specifications of your veneers, we'll send impressions of your teeth to the dental lab so they can craft your veneers to perfection. This process usually takes a few weeks, so we will provide you with temporary veneers in the meantime.
At your final appointment, we will remove your temporary veneers and bond your permanent ones securely in place. Then, we will make any little adjustments that are needed and review how to care for your new smile so you can enjoy the results for as long as possible!
The Benefits of Veneers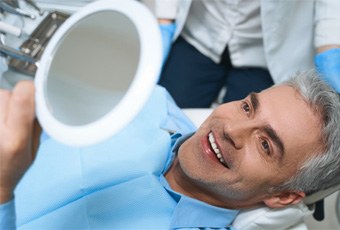 There is a long list of reasons why patients continue to choose veneers decade after decade. However, a few of the most noteworthy ones are:
Veneers are extremely versatile.
Veneers can fix several dental imperfections at once.
Veneers can be placed in three visits or less.
Veneers are crafted from stain-resistant materials.
Veneers can last for 20+ years with proper care.
Veneers are easy to maintain.
Does it sound like veneers are the smile-transforming solution you've been looking for? Then we recommend taking the next step and scheduling a consultation with our Ripon dental team! Once you do, you'll be another step closer to your dream smile.