Preventive Dentistry
How We Keep Your Smile Clean and Healthy
For a truly healthy smile, we recommend visiting Silver Creek Dentistry at least twice a year for routine exams. Checking in with us every six months will give us a chance to look for signs of the most common oral health problems. Our goal is to diagnose and treat any issues as early as possible to prevent serious damage to your teeth or gums.
Checkups & Cleanings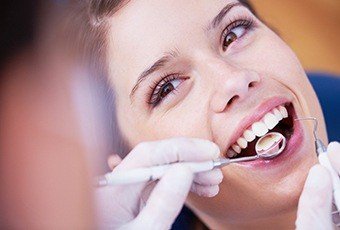 What does it take to have a healthy, beautiful smile? Regular brushing and flossing are important, but so are routine checkups and cleanings. With frequent checkups, we can help you clean your teeth using our advanced tools, and we can also monitor your smile for signs of tooth decay, gum disease, and a host of other common issues. If we find anything during your visit, our team can immediately start working on a treatment plan to help you.
Children's Dentistry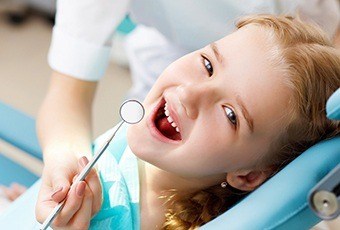 Early dental appointments are one of the best things you can do to ensure your child has a lifetime of healthy smiles. During their visits, we'll make sure their teeth are developing correctly, and we'll also take time to teach them the basics about dental care. Our goal is basically to partner with you to ensure your child's long term oral health. We have years of experience treating children, and we'll know exactly how to keep them comfortable and make sure they have fun at our office.
Dental Sealants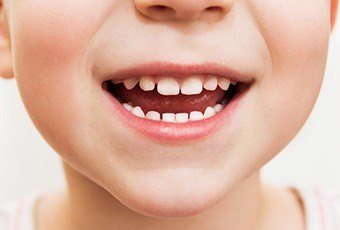 The chewing surfaces of the back teeth are one of the most common places for cavities to develop, especially for children. To add a little extra protection, we can apply clear, thin layer of a plastic-based substance to the teeth called a dental sealant. It will create an invisible barrier against food particles and plaque, effectively preventing tooth decay and cavities. They only take minutes to apply and can easily last for a few years at a time.
Nightguards for Bruxism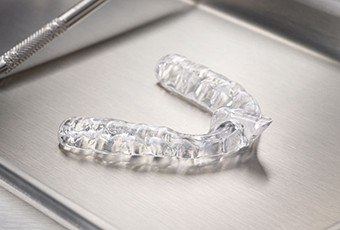 Bruxism is a condition where a person unconsciously clenches their jaw and grinds their teeth at night. Over time, this puts a tremendous amount of pressure on the teeth that can easily damage them. If you suffer from bruxism, we can protect your teeth using something called a nightguard. It is a small, custom-made mouthpiece that you'll only wear to bed, and it provides a protective cushion between your teeth to prevent damage from grinding.
Mouthguards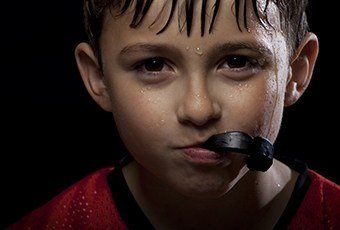 Do you or child regularly participate in sports? If so, you should always make sure the teeth are protected before hitting the field, mat, or court. Dental injuries account for up to 40% of all sports injuries! To keep you in the game, we can provide you with a custom-made mouthguard that will be specifically designed to fit your teeth. This will make it more comfortable than anything you can buy at the store, plus it'll do a much better job of defending your smile.
Velscope Oral Cancer Screening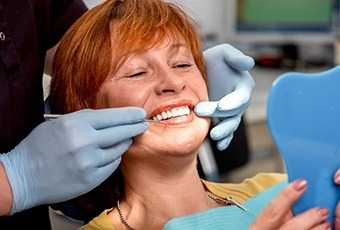 Nearly 50,000 people will be diagnosed with oral cancer this year, and many will not survive the next 5 years simply because the disease was caught too late to be successfully treated. To make sure it doesn't catch you off guard, we can perform an oral cancer screening during your regular checkup using a Velscope. This special light will reveal any small tissue abnormalities that could indicate you have oral cancer, many of which that would normally be undetectable by the naked eye. Should we find anything that causes concern, we can advise you on how to take quick and appropriate action.
Toothpastes/Mouthwashes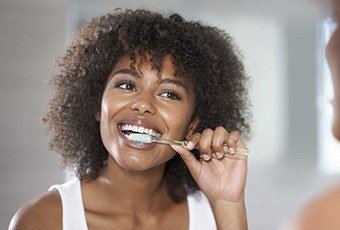 The products you use at home to clean your teeth are extremely important to keeping your smile healthy over the course of your life, so in order to make sure you using the best ones, you can always ask our team for recommendations. We can even supply you with many of the most popular brands of toothpastes and mouthwashes, as well as specialty products like CloSYS oral rinse, which is specially formulated to battle stubborn oral bacteria that can cause persistent bad breath and gum disease.
Sonicare Toothbrushes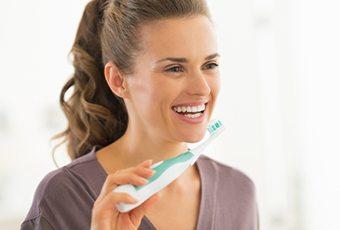 Electric toothbrushes are the most effective tools for breaking up and clearing away plaque and food particles, which is why our practice is happy to offer Sonicare toothbrushes to our patients. When a patient uses this one tool, we know that they're getting the absolute most out of their home routine. This kind of toothbrush is especially good for children as well because it does most of the "work" for them.
All it takes is just two appointment each year to have a problem-free smile. To make an appointment, please contact us today. We are based in Ripon, but we're always happy to accept patients from the surrounding areas and Oshkosh, Berlin, Green Lake, Markesan, Princeton, Omro, Winneconne, Fond du Lac, Wautoma, Waupun, and more!