Same-Day Dentistry
Silver Creek Dentistry is equipped with some of today's most advanced technology. This allows us to meet a range of needs with same-day care. Instead of having work completed over a series of visits, we can give you the help you need in a single appointment.
CEREC Same Day Crowns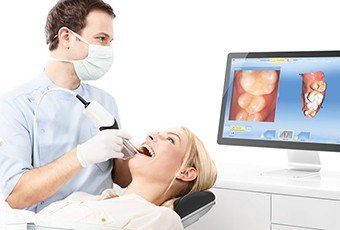 One way we're doing this is with same-day crowns. A same-day crown is exactly what it sounds like—a crown that we design, mill, and place in one appointment. This is MUCH faster than the traditional process, which typically requires at least two appointments, and possibly three if there is a problem with a patient's temporary crown. But with a same-day care, there's no need for a return visit. Instead, you can have your tooth restored in one appointment and leave with a stronger, healthier smile.
Wisdom Tooth Extractions and Root Canal Therapy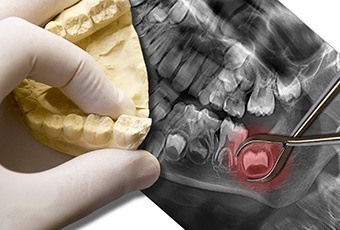 We can also complete wisdom tooth extractions and root canal therapy in a single visit. If you need advanced care with either of these services, don't hesitate to schedule a consultation appointment with us. During your visit, our team will assess your needs and create a plan that will help you receive the care you need – in a single appointment, if possible.
Same Day Dental Implants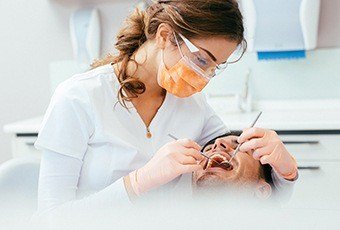 Same day dental implants may also be referred to as immediate load dental Implants, and sometimes allow placement of a temporary tooth. In some cases an implant may be placed into an extraction site immediately after the extraction is completed. After about four to six months, a permanent replacement is completed. This procedure works best when there is enough strong bone to support the implant. Same day implant placement is not viable for all cases. If you would like to find out if you are a candidate for Same Day Dental Implants, the best thing to do is talk with an experienced implant dentist about your options.
Completing More Work in a Single Visit with Sedation Dentistry
Another tool at our disposal is sedation dentistry. With the calming effects of sedation dentistry, we can help anxious patients complete more work in a single visit. Even patients who don't struggle with anxiety can benefit from using sedation dentistry during their procedure. If you'd like to learn more about this popular and effective service, we'd love to talk to you about it.
Call Silver Creek Dentistry to schedule your next appointment. Our entire team is dedicated to offering full-service dental care to patients from Ripon, Markesan, Green Lake, Oshkosh, Berlin, Omro, Winneconne, Fond du Lac, Wautoma, Waupun, and beyond.