Meet Our Friendly & Caring Dental Team
From the moment you call in all the way until you check out, our dental team will be there to make sure you have everything you need. Each member has been hand selected because of their experience, personality, and dedication to service. Whenever you come to see us, they'll greet you with a smile, and their only goal is to make sure you have the best dental experience imaginable. We want you to feel that it is a Truly Different Dental Experience! Below, you can get to know some of the friendly faces you'll meet at Silver Creek Dentistry.
Rachel - Registered Dental Hygienist / Team Mentor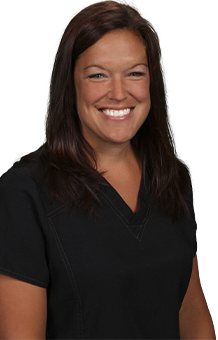 As a dental hygienist, Rachel loves to educate her patients about their oral health. She attended Northeast Wisconsin Technical College for her dental hygiene degree and Lakeshore Technical College for her degree as a dental assistant. She is also certified in CPR, local anesthesia, and the 920 nm laser. Rachel and her husband have two dogs, and in her spare time, she enjoys road biking, cooking, running, crafting, and reading. Someday, she would like to go halibut fishing off the shores of Alaska.
Erica - Registered Dental Hygienist
As one of our dental hygienists, Erica helps us create beautiful, healthy smiles using some of today's best tools. She also has experience with local anesthesia and laser therapy for gum disease. Before joining our team, Erica completed her studies at the University of Wisconsin-Oshkosh and Fox Valley Technical College. She's married and has a dog. Erica is also a Badgers fan and loves traveling as well as camping.
Megan W. - Registered Dental Hygienist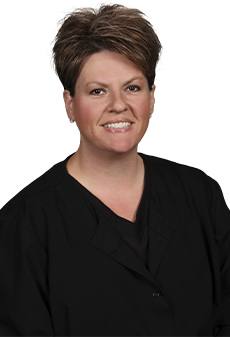 Megan is a local girl who grew up and attended school here in Ripon. She received her education for hygiene at Fox Valley Technical College. During the warmer months, Megan likes to plant flowers, herbs, and vegetables in her garden. She also enjoys spending time with her family and friends.
Alissa - Registered Dental Hygienist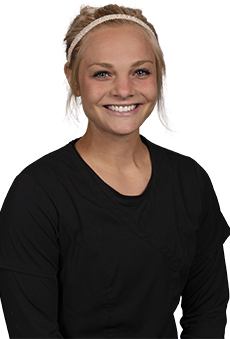 Alissa is a graduate of Fox Valley Technical College and joined our practice in 2017. Every day, her main goal is simple: to give everyone a smile they absolutely love. She helps our patients accomplish this by providing thorough cleanings as well as plenty of patient education so they can effectively take care of their teeth at home. Outside of work, you'll mostly find Alissa spending time with her fiancé, Joe, and their dog, Pepper, an adorable blue heeler/lab mix.
Tricia - Registered Dental Hygienist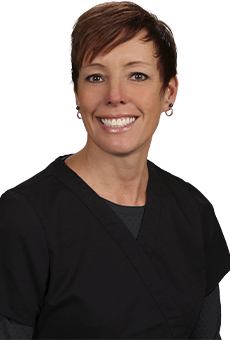 Tricia is a dental hygienist with more than 20 years of experience in dentistry. Originally from Neenah, she attended Neenah High School and UW Oshkosh. She received her dental training at Fox Valley Technical Institute. She is certified in local anesthesia. Outside of work, Tricia spends quality time with her son and she likes running, biking, fitness, camping and traveling. She ran her first full marathon in 2014, the Fox Cities Marathon in Neenah.
Jessica - Registered Dental Hygienist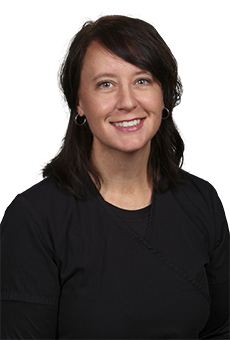 Jessica has been a dental hygienist for over 23 years now so far. She has her Bachelor's in Science from Marquette University. She really enjoys forming long-term relationships with our patients, helping them overcome their fear of the dentist's office, and teaching them all about oral health and dental disease. Outside of work, she and her husband have six children, a dog named Rocky, and a gecko named Lizzy. She spends her free time volunteering with her church and helping to increase access to dental care. She also loves tackling various remodeling projects for her family's home, which is an old schoolhouse in Van Dyne!
Alison P. - Registered Dental Hygienist
Alison joined our team in November of 2020, having studied dental hygiene at Madison College. Today, she does an amazing job of creating a comfortable environment for patients and providing important education about oral health in order to help them maintain lifelong healthy smiles. Away from work, she's planning to marry her fiancé Ben in the summer of 2022, and they've decided to call Oshkosh home. Her favorite hobbies include camping, kayaking, hiking, playing card games, volunteering at St. Raphael Church, and watching/attending Wisconsin sporting events. One day, she hopes to travel to all 50 states!
Trista - Dental Assistant / Team Mentor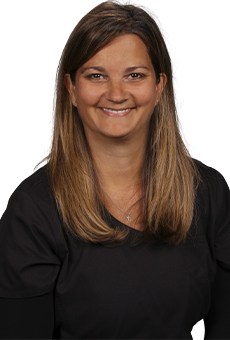 Trista has more than 25 years of experience in dentistry. As a dental assistant, she works side-by-side with our dentists every day as they help patients achieve better oral health and well-being. Before joining our team, she studied at Gateway Technical College. Trista is married and has two dogs. Her interests include kayaking, gardening, and grilling out. She also took piano lessons for 13 years.
Miranda - Dental Assistant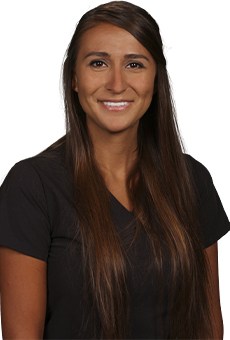 Miranda loves helping people, which is something she gets to do every day as a dental assistant. Prior to joining our dedicated team, she studied at Fox Valley Technical College. Away from the office, she enjoys basketball, fishing, hunting, and spending time with her husband and two daughters.
Rachel P. – Dental Assistant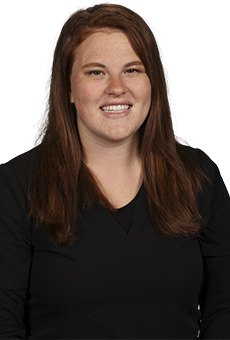 As a dental assistant, Rachel looks forward to taking care of and truly getting to know our patients every single day. She feels extremely privileged to be working in what she calls "a great dental office." At home, you'll find Rachel and her fiancé Nick planning their upcoming wedding, playing with their newborn baby Wesson, and hanging out with their dogs, Bella and Fiona.
Amanda H. – Dental Assistant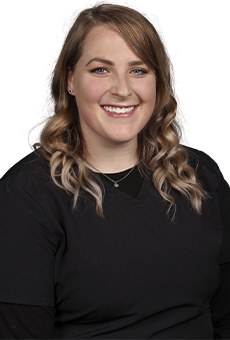 Amanda is one of the newest additions to our practice as of 2018, and she says she already loves working at Silver Creek Dentistry because it is "a fun, patient-oriented office that feels like home." Her goals every day are to help our patients feel as comfortable as possible and ensure they are pleased with their results. To her, the most rewarding part of her job is giving patients confidence again. Originally from Wisconsin Dells, Amanda mostly likes to spend her free time with her husband Jonathan and their two cats and dog. When she can, she also likes to go to the races, work in the garage, and cruise in her beloved Mustang.
Cassie – Dental Assistant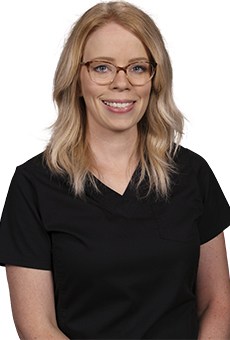 Cassie is a recent addition to our practice as of 2018. A graduate of Wisconsin Dental Assistant School, her specialty is easing the fears of nervous patients, and she looks forward to helping many more people realize that dental care is nothing to worry about. She truly enjoys being a member of the Silver Creek Dentistry team because she feels valued and has plenty of room to grow. Cassie is a very busy person, as she has a full-time career as well as a husband, 2 daughters, 2 sons and 2 dogs at home!
Gina – Hygiene Assistant
Gina has fond memories of growing up on a dairy farm in Boyd, WI, but these days, instead of raising her beloved cows, she helps our hygienists give our patients pristinely clean and healthy smiles. She joined our practice in 2018 after graduating from Weekend Dental Assistant School, and her #1 goal is to make sure that our patients have a positive experience every time they come to see us. When not at work, you'll find Gina visiting family or going hiking or camping with her boyfriend. She's a true nature lover and hopes to visit all of the National Parks some day!
Meg G. – Dental Assistant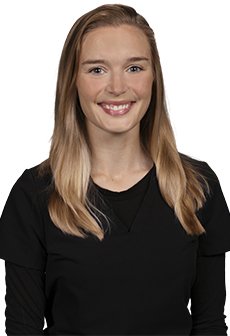 Meg earned her Bachelor of Science in Biology from the University of Wisconsin-Oshkosh, and she's proud to now be a member of the Silver Creek Dentistry family. Through her job, she's always learning something new, and being able to serve the community so directly is a wonderful feeling. At home, she is married to Luke, and they enjoy hiking, fishing, and hunting together in their spare time. She also plays the piano and would love to travel all over the world. She is planning to go back to school soon to start studying dental hygiene!
Lori - Dental Assistant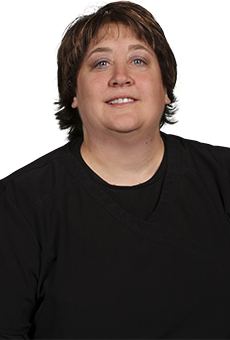 Lori studied dental assisting at Fox Valley Tech and is thrilled to now be a part of the Silver Creek Dentistry team. She goes above and beyond to help our patients feel relaxed and comfortable in the treatment chair! Outside of work, she and her husband Bob have two children named Tasha and Josh. In her free time, she enjoys spending playing with her new grandson Sawyer and working on her family's hobby farm.
Meg B. - Dental Assistant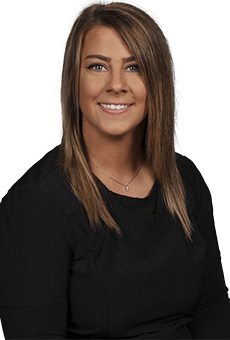 Meg earned her technical diploma from FVTC in Appleton. Today, her top priority is caring for patients, and she loves seeing them happy with their healthier, more confident smiles following treatment! She feels very proud to work with such a wonderful team. Outside of the practice, she enjoys spending quality time with her boyfriend, her family, and her friends.
Sarah - Dental Assistant
Bio Coming Soon!
Alex - Dental Assistant
Bio Coming Soon!
Jen - Front Office Team Mentor / Schedule Coordinator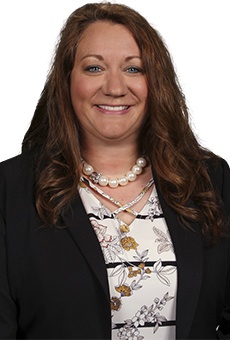 Jenny has been with our practice for more than 17 years. As the Call Center Manager and Hygiene Coordinator, she loves working with patients and making them feel welcome. Silver Creek Dentistry is her "home away from home." She feels truly blessed to consider so many team members as well as patients as extended family and friends. She previously studied at Fox Valley Technical College and is CPR certified. When she's not helping patients, Jenny enjoys watching her two sons play football and basketball. She is their #1 fan! Her other interests include home renovations, cooking, family, traveling, and anything Disney.
Charissa - Front Office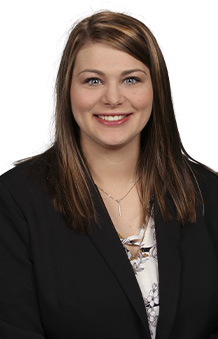 Charissa joined the Silver Creek Dentistry front desk team with over 11 years of experience in customer service and an additional 5+ years caring for the elderly. Charissa grew up in the Wautoma area but now lives in Berlin where she bought a home. After graduating high school, Charissa attended Fox Valley Technical College where she received her CNA degree. She has a lovely daughter who keeps her on her toes. Charissa enjoys spending time with family and friends as well as going shopping, traveling and watching movies.
Amanda - Front Office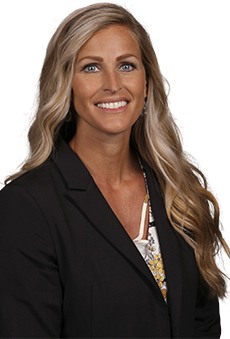 Amanda joined Silver Creek Dentistry as one of our dental assistants and is now part of the front desk team. Other than providing comfort to our patients, she strives to make each visit as pleasant and beneficial as possible. Outside of the office, she enjoys landscaping, home remodeling and trips with her husband and two children. Amanda and her husband love to watch their children's events including sports and showing dog and horse.
Leann - Front Office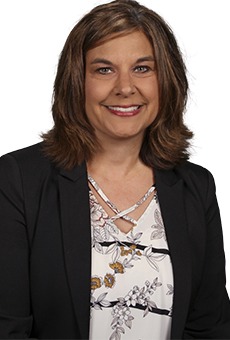 Leann recently joined our practice in 2019, but she brings an amazing 30 years of experience as a dental assistant to our team. Currently, she is our orthodontic treatment coordinator. Leann says she enjoys life's simple pleasures, so she loves spending her free time listening to music and learning to golf with her husband.
Kaela - Front Office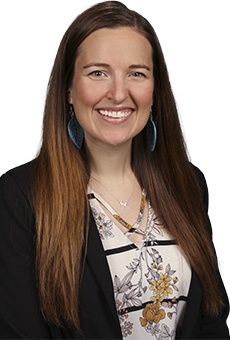 Kaela is proud to be a part of such a warm and welcoming team that makes everyone (including her) feel like they're a part of the family. She is always eager to help out patients in whatever way she can! Her positive nature and talents for organization make her a great fit for the office. Outside of work, she enjoys spending quality time with her husband Derek, playing with her pet chickens, and doing fun crafts. She's lived in the countryside for a handful of years now and loves every peaceful second of it.
Krista - Front Office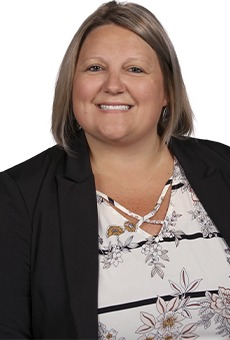 Krista's career in the dental field started in 2006 as an assistant. Today, she loves getting to know patients and their families very well over time, as well as educating them about the importance of dental hygiene. At home, she and her husband Steve have two children named Brady and Blake, as well as a Chocolate Lab named Bella and a black cat named Raven. In her free time, you can usually find her watching her kids' various sporting events, shopping, and cheering on the Brewers and the Packers. She hopes to one day become a hygienist!
Carrie - Front Office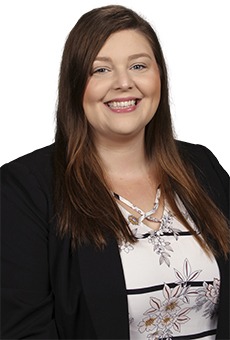 Carrie goes the extra mile to provide both her team and our patients with a great experience every day! She believes that everyone deserves to have a smile they feel confident about, and being part of such a positive, uplifting group here at Silver Creek Dentistry is wonderful. In her spare time, she enjoys hanging out with her husband Cole, reading/watching makeup tutorials, and supporting local businesses in her community. She also LOVES Harry Potter and went to Universal Studios/Wizarding World for her honeymoon.
Wendy - Business Office Coordinator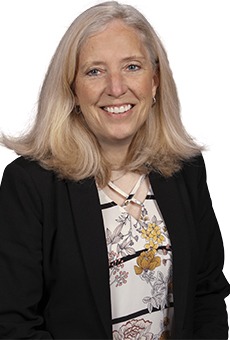 Wendy grew up in Green Lake enjoying swimming and boating and after high school, she attended Moraine Park Technical College. Her career with Dr. Johnson started as being his dental assistant and after ten years she moved to a front office position. For many years Wendy handled the patient's dental insurance. Although she still helps with dental insurance, she keeps busy with managing the building, maintaining the computers and medical claims among other duties. Wendy is proud to be a part of an office focused on our patient's care and overall wellness, and who is involved in Ripon events and the surrounding communities. She loves being in nature, animals, walking and riding horses.
Nancy - Marketing Director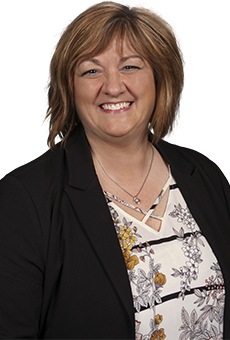 Nancy has been a part of the Silver Creek Dentistry team for over 22 years. She loves interacting with our patients and team members alike. She previously earned a Bachelor of Science in psychology from the University of Wisconsin-River Falls, and she has a PHR certification in human resources. Nancy and her husband have been married for almost 30 years. She considers herself very blessed by her family of two sons and her daughter-in-law. She loves traveling with her family and friends, and she also enjoys four-wheeling and boating.