Meet Our Friendly & Caring Dental Team
From the moment you call in all the way until you check out, our dental team will be there to make sure you have everything you need. Each member has been hand selected because of their experience, personality, and dedication to service. Whenever you come to see us, they'll greet you with a smile, and their only goal is to make sure you have the best dental experience imaginable. We want you to feel that it is a Truly Different Dental Experience! Below, you can get to know some of the friendly faces you'll meet at Silver Creek Dentistry.
Rachel - Registered Dental Hygienist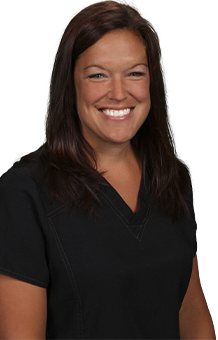 As a dental hygienist, Rachel loves to educate her patients about their oral health. She attended Northeast Wisconsin Technical College for her dental hygiene degree and Lakeshore Technical College for her degree as a dental assistant. She is also certified in CPR, local anesthesia, and the 920 nm laser. Rachel and her husband have two dogs, and in her spare time, she enjoys road biking, cooking, running, crafting, and reading. Someday, she would like to go halibut fishing off the shores of Alaska.
Erica - Registered Dental Hygienist
As one of our dental hygienists, Erica helps us create beautiful, healthy smiles using some of today's best tools. She also has experience with local anesthesia and laser therapy for gum disease. Before joining our team, Erica completed her studies at the University of Wisconsin-Oshkosh and Fox Valley Technical College. She's married and has a dog. Erica is also a Badgers fan and loves traveling as well as camping.
Megan - Registered Dental Hygienist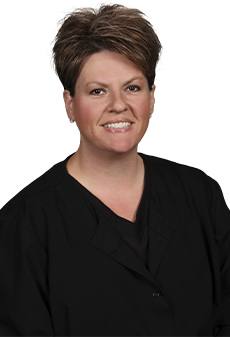 Megan is a local girl who grew up and attended school here in Ripon. She received her education for hygiene at Fox Valley Technical College. During the warmer months, Megan likes to plant flowers, herbs, and vegetables in her garden. She also enjoys spending time with her family and friends.
Alissa - Registered Dental Hygienist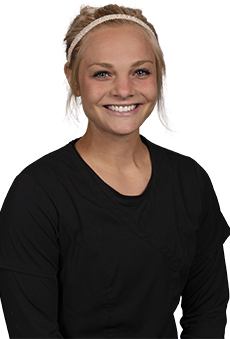 Alissa is a graduate of Fox Valley Technical College and joined our practice in 2017. Every day, her main goal is simple: to give everyone a smile they absolutely love. She helps our patients accomplish this by providing thorough cleanings as well as plenty of patient education so they can effectively take care of their teeth at home. Outside of work, you'll mostly find Alissa spending time with her fiancé, Joe, and their dog, Pepper, an adorable blue heeler/lab mix.
MaKaela - Registered Dental Hygienist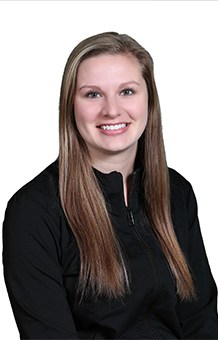 MaKaela's top priority as one of our hygienists is maintaining patient comfort! She always goes the extra mile to provide a friendly, high-quality experience as soon as someone walks into the office. She is engaged to Cody and currently planning a wedding for November of 2023. She also has two dogs named Oakley and Lennon. Some of her favorite hobbies include tackling various house projects, going on boat rides, and traveling. It's her dream to go to Alaska one day in particular.
Krystal - Registered Dental Hygienist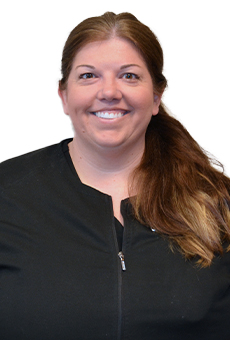 Krystal has been helping others smile as a dental hygienist since 2010, and we are thrilled to have her on our team! In addition to having more than a decade of experience, she is certified in anesthesia and earned her degree at MATC. For her, providing quality care in a comfortable setting is of the utmost importance. Outside the office, she and her husband, Justin, enjoy traveling, spending time with family, and attending Packer games. Here's a fun fact about her: she has an adorable Goldendoodle named Finley.
Katelyn - Registered Dental Hygienist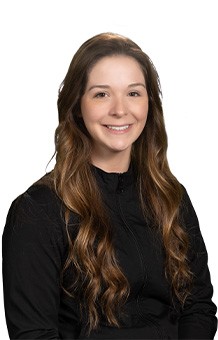 Katelyn not only studied dental assisting at FVTC, but she studied dental hygiene too! Her primary focus is always patient education. That way, they feel more confident in their smiles and their decisions. Empowering them to become their own wellness advocate is something she is really passionate about. She and her husband, Mark, have one child, Weston. Her favorite things to do outside the office are visit coffee shops, garden, walk her dogs, and exercise.
Emily - Hygiene Assistant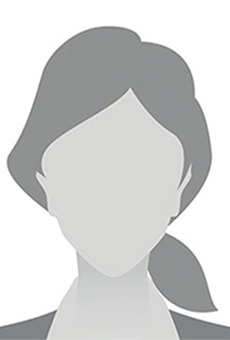 Born and raised in Ripon, Emily has always had a passion for helping others and making a difference in people's lives. As a Hygiene Assistant, she gets the opportunity to help hygienists improve patient's smiles and educate them on how to maintain their pearly whites for years to come. She loves learning and making sure people get the care they deserve. Outside of the office, she enjoys creating new memories with her boyfriend, friends, and family.
Trista - Dental Assistant / Team Lead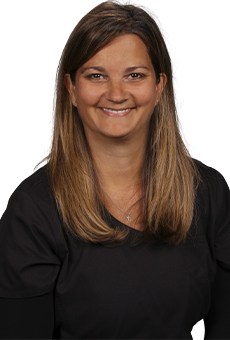 Trista has more than 25 years of experience in dentistry. As a dental assistant, she works side-by-side with our dentists every day as they help patients achieve better oral health and well-being. Before joining our team, she studied at Gateway Technical College. Trista is married and has two dogs. Her interests include kayaking, gardening, and grilling out. She also took piano lessons for 13 years.
Amanda – Dental Assistant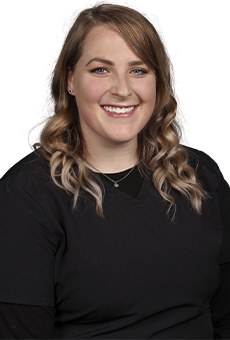 Amanda is one of the newest additions to our practice as of 2018, and she says she already loves working at Silver Creek Dentistry because it is "a fun, patient-oriented office that feels like home." Her goals every day are to help our patients feel as comfortable as possible and ensure they are pleased with their results. To her, the most rewarding part of her job is giving patients confidence again. Originally from Wisconsin Dells, Amanda mostly likes to spend her free time with her husband Jonathan and their two cats and dog. When she can, she also likes to go to the races, work in the garage, and cruise in her beloved Mustang.
Lori - Dental Assistant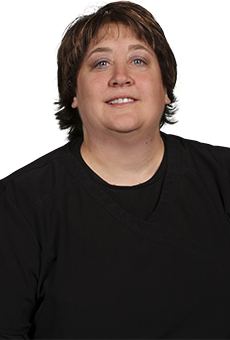 Lori studied dental assisting at Fox Valley Tech and is thrilled to now be a part of the Silver Creek Dentistry team. She goes above and beyond to help our patients feel relaxed and comfortable in the treatment chair! Outside of work, she and her husband Bob have two children named Tasha and Josh. In her free time, she enjoys spending playing with her new grandson Sawyer and working on her family's hobby farm.
Angie - Dental Assistant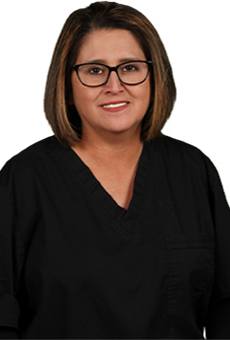 As one of our assistants, Angelica enjoys being able to help our patients overcome their dental fears – she'll even hold your hand if you need it! She is dedicated to providing friendly and reliable care every single day. At home, she and her spouse Rolando have three children named Michael, Ashley, and Amanda, as well as a Chihuahua named Charlie. She spends her free time crafting or helping translate (she speaks both Spanish and English) for neighbors in the Ripon community.
Carina - Dental Assistant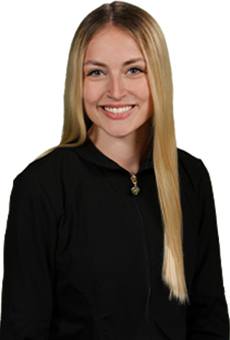 As a dental assistant, Carina is responsible for preparing patients for treatment, sterilizing tools, and so much more! Since joining our practice, she has thoroughly enjoyed working alongside an incredible team to provide the absolute best care for all ages, treating them like family along the way. In fact, that's one of her favorite aspects of her job! Outside the office, you'll most likely find her spending time with her friends and family. She is currently working on expanding her knowledge so she can become a dental hygienist herself one day.
Emily - Dental Assistant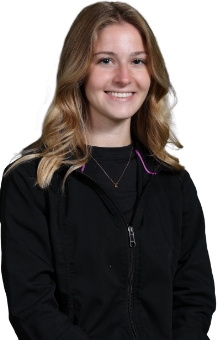 Emily's journey to our practice began at Fox Valley Technical College. For her, the best thing about being a dental assistant is helping others feel comfortable and achieve a new smile they're proud of. She and her husband, Dakota, have two children together. Some of her favorite things to do outside the office are tubing, swimming, going on family outings, and taking spontaneous trips. Here's a fun fact about her: it's her dream to build a house!
Shannon - Dental Assistant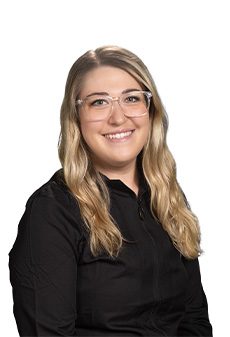 Shannon loves her job because she has the opportunity to make a positive impact on her patients' lives each and every day. Working in a friendly atmosphere, utilizing modern equipment, and helping patients have the exceptional experience they deserve never gets old! In addition to completing a dental assisting course, she is certified for assisting with dental anesthesia, coronal polishing, and sealants. When she isn't at the office, she enjoys spending time with her friends, family, and two pets, Coco and Gary.
Jen - Scheduling Coordinator/Team Lead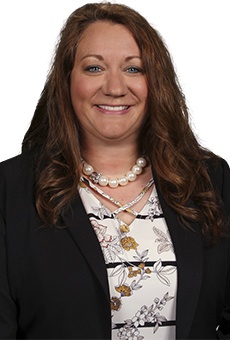 Jenny has been with our practice for more than 17 years. As the Call Center Manager and Hygiene Coordinator, she loves working with patients and making them feel welcome. Silver Creek Dentistry is her "home away from home." She feels truly blessed to consider so many team members as well as patients as extended family and friends. She previously studied at Fox Valley Technical College and is CPR certified. When she's not helping patients, Jenny enjoys watching her two sons play football and basketball. She is their #1 fan! Her other interests include home renovations, cooking, family, traveling, and anything Disney.
Carrie - Front Office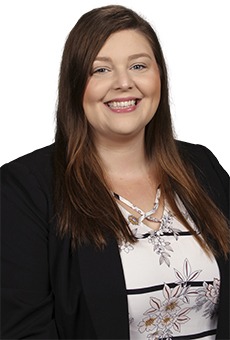 Carrie goes the extra mile to provide both her team and our patients with a great experience every day! She believes that everyone deserves to have a smile they feel confident about, and being part of such a positive, uplifting group here at Silver Creek Dentistry is wonderful. In her spare time, she enjoys hanging out with her husband Cole, reading/watching makeup tutorials, and supporting local businesses in her community. She also LOVES Harry Potter and went to Universal Studios/Wizarding World for her honeymoon.
Amanda - Front Office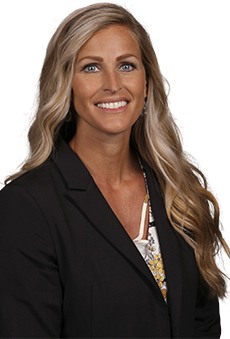 Amanda joined Silver Creek Dentistry as one of our dental assistants and is now part of the front desk team. Other than providing comfort to our patients, she strives to make each visit as pleasant and beneficial as possible. Outside of the office, she enjoys landscaping, home remodeling and trips with her husband and two children. Amanda and her husband love to watch their children's events including sports and showing dog and horse.
Char - Front Office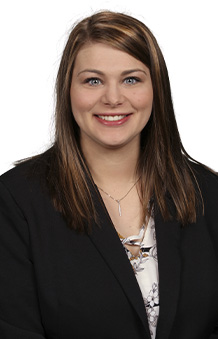 Char joined the Silver Creek Dentistry front desk team with over 11 years of experience in customer service and an additional 5+ years caring for the elderly. Char grew up in the Wautoma area but now lives in Berlin where she bought a home. After graduating high school, Char attended Fox Valley Technical College where she received her CNA degree. She has a lovely daughter who keeps her on her toes. Char enjoys spending time with family and friends as well as going shopping, traveling and watching movies.
Leann - Front Office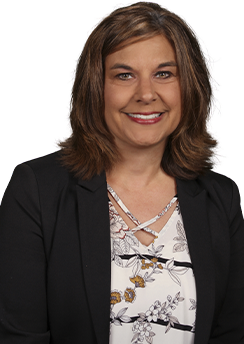 Leann recently joined our practice in 2019, but she brings an amazing 30 years of experience as a dental assistant to our team. Currently, she is our orthodontic treatment coordinator. Leann says she enjoys life's simple pleasures, so she loves spending her free time listening to music and learning to golf with her husband.
Melinda - Front Office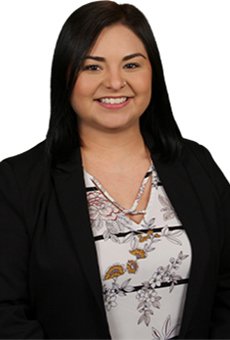 Although Melinda was born and raised in Texas, she has called Wisconsin home since 2016. She joined our team in 2021, bringing more than a decade of experience in customer service and hospitality with her. For her, making each patient feel welcome and getting to know them is the best part of her job. When she isn't at our office, she enjoys spending time with family, cooking, visiting her loved ones in Texas, and getting manicures and pedicures!
Caitlynne - Front Office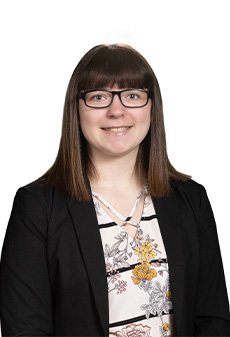 Caitlynne just recently joined the practice as our team's patient coordinator. Still, she's already done outstanding work in her short time here. Thanks to her strong values and professionalism, she always strives to send patients home with a smile (and sometimes muffins, too). That approach aligns with her dental philosophy of promoting a comfortable environment for care-seekers.
Caitlynne lives near Ripon with her spouse Dakota and two Australian Shepherds. (The latter two are actually a mom-daughter pair!) When she's not in the office, she enjoy outdoor hobbies like grilling, hiking, and camping.
Kristin – Front Office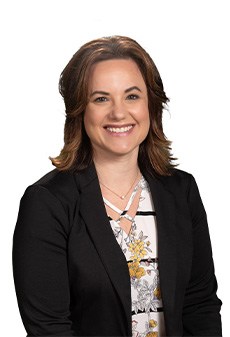 With over two decades of experience in customer service, Kristin provides top-notch patient care while promoting a positive environment for her coworkers. Her favorite part about her job is being able to connect with others while making an impact in people's lives one smile at a time. If you don't find her at the office, she's like spending time with her family, supporting local businesses and charities, baking, cooking, and reading her favorite books.
Wendy - Business Office Coordinator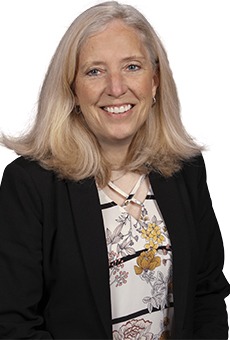 Wendy grew up in Green Lake enjoying swimming and boating and after high school, she attended Moraine Park Technical College. Her career with Dr. Johnson started as being his dental assistant and after ten years she moved to a front office position. For many years Wendy handled the patient's dental insurance. Although she still helps with dental insurance, she keeps busy with managing the building, maintaining the computers and medical claims among other duties. Wendy is proud to be a part of an office focused on our patient's care and overall wellness, and who is involved in Ripon events and the surrounding communities. She loves being in nature, animals, walking and riding horses.
Nancy - Marketing Director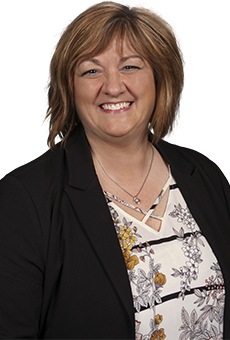 Nancy has been a part of the Silver Creek Dentistry team for over 22 years. She loves interacting with our patients and team members alike. She previously earned a Bachelor of Science in psychology from the University of Wisconsin-River Falls, and she has a PHR certification in human resources. Nancy and her husband have been married for almost 30 years. She considers herself very blessed by her family of two sons and her daughter-in-law. She loves traveling with her family and friends, and she also enjoys four-wheeling and boating.