Frances Hamman, DDS, MSD
Your Experienced Ripon Orthodontist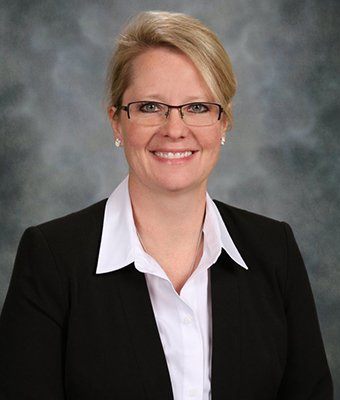 Dr. Frances Hamman began her career in dentistry by earning her Doctor of Dental Surgery from Creighton University in 1991. Her passion for straightening smiles led to her receiving her degree in orthodontics from Case Western Reserve University in 1993. She has been a practicing orthodontist ever since.
Dr. Fran's interest in orthodontics began early -- she worked as a dental assistant in her father's orthodontics practice throughout high school, college, and dental school. In all, she has almost 30 years' of experience in the field. As she says, orthodontics isn't just about creating a beautiful smile, it's about helping patients enjoy teeth that function properly, too. When the teeth fit together like they should, the face has the proper proportion, and the simple acts of eating, speaking, and smiling are all easier… and more enjoyable, too.
In addition to her significant experience in orthodontics at home, Dr. Fran was honored to serve in the U.S. Navy on active duty from 1997 to 2003. She was stationed at the United States Naval Academy, the Naval Hospital in Great Lakes, Illinois, and Yokosuka, Japan. She is proud to say she's had the opportunity to treat smiles of all ages and with a range of orthodontic needs -- and she knows this experience has helped her become the successful orthodontist that she is today. For her exceptional work, she's been recognized by Northern Virginia Magazine and the Washington Consumers Checkbook magazine as one of "Washington's Top Orthodontists."
To improve the alignment of her patients' smiles, Dr. Fran first performs a clinical evaluation and uses advanced software to evaluate the patient's teeth and unique bone structure. She partners with other dental professionals and surgeons as needed to help each patient achieve the very best results. Dr. Fran frequently engages in continuing education opportunities to stay up-to-date in the field of orthodontics.
Dr. Fran has a full life outside of her work, too. She makes it a point to balance life and orthodontics by traveling, learning new languages, and experiencing other cultures. Whether it's art, photography, music, reading, water events, or family activities, she enjoys just about everything the beauty of life has to offer.