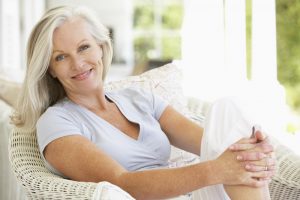 Along with creepy crawlies and big heights, going to the dentist is a common fear across people of all ages. But when that fear or anxiety gets in the way of your smile health, it's a problem — but a dental phobia can be overcome! There's no need to fear dental work when you can visit a sedation dentist in Ripon.
Your Options in Comforting Sedation
Silver Creek Dentistry offers three options in sedation dentistry: nitrous oxide (laughing gas), oral conscious sedation, and IV sedation. The one that's right for you depends on the procedure you're undergoing and your mental state on the day of your appointment.
Nitrous Oxide
Also known as laughing gas, this is the lightest form of sedation and is best for people undergoing routine dental work. It's administered with a small nasal mask you breathe through during the treatment.
Nitrous oxide makes you feel light, tingly, and maybe even happy to be in the dental chair. It takes effect after a few minutes and wears off almost as quickly. You can drive away from your appointment and go on about your day as normal after undergoing nitrous oxide.
Patients of all ages can benefit from nitrous oxide. It may be especially beneficial for children, who often have trouble sitting still during dental appointments.
Oral Conscious Sedation
For patients undergoing longer procedures or for those who have moderate to severe anxiety, oral conscious sedation is a wonderful option.
You must have someone to drive you to and from an appointment where you're undergoing oral conscious sedation. We will prescribe a pill for you to take about an hour before your appointment. By the time you come into the office, its effects will have taken over and you will already be in a relaxed state.
We may combine oral conscious sedation with nitrous oxide for additional comfort. Local anesthesia numbs the treatment site so we can work efficiently. We will give you plenty of time to come out of the sedated state after the procedure is over.
IV Sedation
If you'd prefer to doze throughout your treatment, IV sedation may be best for you. Most patients don't remember the details of their time in the dental chair if they undergo this type of sedation — a big benefit for anyone with severe anxiety.
IV sedation is administered intravenously, and we will closely monitor the amount of medicine going into your vein to ensure you stay safe throughout the treatment. You're still technically awake while under this type of sedation, but you're completely removed from what's going on around you. It's what we call "twilight sleep."
After your treatment is complete, we'll give you time to completely wake up before sending you on your way with any post-op instructions you may have. Plan for someone to drive you home and check on you for the next 24 hours after IV sedation.
It's Time to Sit Back and Relax at the Dentist!
If you've got questions about sedation dentistry, or to schedule an appointment for comfortable dental care, please don't hesitate to reach out to Silver Creek Dentistry. Request an appointment for sedation dentistry in Ripon today!