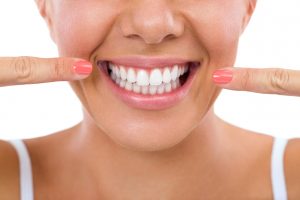 Studies have shown that a person's smile can have an enormous impact on how they're perceived by others. After speaking with 1,000 participants, researchers discovered interesting facts that prove that straight smiles don't just make us more attractive potential partners; they make us look happier, more approachable and hirable to employers, and overall boost our confidence and success levels.
For instance, people who show off their straight smiles are about 50% more likely to be viewed as being healthy, 40% more likely to be perceived as intelligent, and 20% more likely to be seen as living a happier life. Silver Creek Dentistry has two straightening options to help you reach this level of confidence: Invisalign and traditional braces in Ripon.
Invisalign Clear Braces
Dr. Frances Hamman can help you revamp your smile by straightening your teeth in a mature, discreet way. We offer a straightening treatment known as Invisalign in Ripon that can improve the alignment of your smile without traditional brackets and wires.
This revolutionary straightening method uses custom clear acrylic trays to gradually shift your teeth into the correct positions. As a result, our patients can enjoy their practically invisible straightening treatment rather than covering their mouth every time they smile. Some other benefits include:
Experiencing a new boost in confidence from knowing that you're correcting your smile practically invisibly.
Experiencing comfortable, steady straightening from aligners that are fit to your mouth.
Ability to still enjoy your favorite foods because your aligners can be removed while you eat.
Keeping a simple dental routine because your aligners are removable and easy to clean.
Traditional Braces
Metal braces have been a trusted solution for misaligned or crooked smiles for years now. Traditional braces provide awesome, reliable results. In just one to two years, your orthodontic treatment will guide your teeth into their proper positions. Having a straight smile will dramatically improve your oral health and boost your confidence. Traditional braces offer these other benefits as well:
You can depend on their reliable results.
You can match your orthodontic treatment to your personality with colored elastics.
You don't have to worry about losing pieces because the treatment is bonded to your teeth.
Benefits of Straightening Your Teeth
When you have crooked or misaligned teeth, you may not just be dragging down your confidence by putting off orthodontic treatment, but your health can be effected as well. Crooked teeth hide bacteria in hard-to-reach areas, weakening tooth enamel. Misaligned teeth may also be interfering with a healthy bite and TMJ functionality. You may not believe how many benefits come from straightening your teeth.
You'll have healthier gums without irregular spacing.
It will be easier to clean all the areas of your mouth thoroughly.
Straight teeth prevent abnormal tooth wear.
You will lessen your risk for dental emergencies.
Decrease your chances of experiencing headaches, mouth pain, and neck pain.
Straight teeth can improve your overall happiness.
Visit Silver Creek Dentistry
Orthodontics aren't just for kids and teens. More adults are choosing to straighten teeth with Invisalign clear braces as well. Whether you choose Invisalign or traditional braces, Silver Creek Dentistry has the dental experts you need to achieve the results you want. Contact our Ripon office to discuss straightening your teeth today!