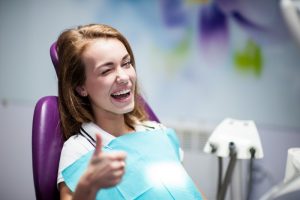 One of the most common issues people have while going to the dentist is relaxing during their treatment. Dental anxiety is one of the most common problems patients deal with, but that isn't the only problem your sedation dentist in Ripon can fix.
Through sedation dentistry, you can get the treatments you need without sacrificing your comfort. Whether it's a routine examination or you're getting a filling, sedatives in dentistry have been proven to provide comfort while still receiving a very high quality of care. Keep reading to learn how your dentist can help.
What is Sedation Dentistry?
Sedation dentistry is a treatment option for people who struggle to get their dental treatments completed. It requires additional training from the dentist to perform, but it's worth it if it means getting patients the treatment they need to have a healthy mouth.
These anti-anxiety medications can be used for any type of dental procedure, you'll just to need to inform your dentist beforehand if you have any preexisting conditions or if you're taking any medications prior. These can interfere with the effectiveness of the sedatives, so your dentist in Ripon will evaluate your eligibility before administering any.
What Problems Can Sedation Dentistry Solve?
The most common problem sedation dentistry solves is dental anxiety or dental phobia. While these conditions are not exactly the same, they are intended to treat the same symptoms of fear and anxiousness patients feel.
Furthermore, if you have sensitive teeth or a sensitive gag reflex, sedatives can help you relax and allow the dentist to work effectively. If you have a child who has problems sitting still due to autism, we can absolutely accommodate them. The last thing we want is for you to skip dental treatments and put yourself at risk of tooth decay and gum disease because of these problems. That's why your sedation dentist in Ripon made the extra effort to train in sedation dentistry.
What Sedation Options are Available?
Currently, practices offer many forms of sedation depending on the severity of the patient's condition and treatment. A few of these methods include:
Oral Conscious Sedation – This mild form of sedation is taken through a pill about one hour prior to treatment. You'll still be awake during treatment, so you can answer questions from the dentist. You will need to a guardian to drive you to and from the office as the effects will take several hours to fully wear off.
Nitrous Oxide – The sedation used most often at our office, nitrous oxide is combined with oxygen and administered through a nasal mask. This mask is worn during treatment, relaxing the patient while still keeping them awake. The effects of this sedative wear off quickly after treatment, so you can leave the office safely on your own.
Are you wondering if you're eligible for sedation dentistry? Schedule an appointment with your dentist in Ripon today and see how he can help!
About the Author
Dr. Christopher G. Johnson earned his undergraduate education from Ripon College and his Doctor of Dental Surgery degree from the Marquette University School of Dentistry. He also graduated from the Dawson Academy to expand his knowledge on multiple forms of dentistry. To learn more about his sedation treatments and practice, contact him at (920) 748-7200 or visit his website.