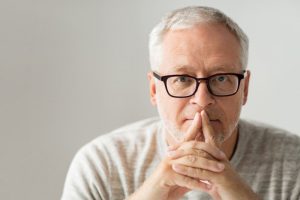 If you've just received dental implants in Ripon, you're likely already reaping the many benefits they provide. Eating your favorite foods has never been easier and you couldn't be more comfortable smiling and speaking with your friends and family. While it's very unlikely, the possibility of them failing still exists. Therefore, you should be aware of the signs that accompany implant failure.
Today, we'll discuss the signs of implant failure, what may need to happen if it's failing, and how you can prevent failure in the future.
What are the Signs of Dental Implant Failure?
The timing of your symptoms makes a big difference in determining if your implant is failing or not. Immediately after having your implant placed, it's normal for some discomfort to appear. This is a normal part of the healing process. You may also experience slight swelling after implantation. It's more likely an issue if you had the implant placed a while ago and these signs are only recently happening.
Signs of dental implant failure include:
Discomfort or pain that does not go away
Swelling or inflammation
Red gum tissues
An implant that feels like it's becoming loose
Being able to rock or wiggle the implant
When the gum tissues are red or inflamed, it's a sign of an infection. This needs to be addressed by your dentist as soon as possible. A healthy implant should feel very similar to your natural teeth, if not sturdier, meaning almost no movement should occur.
What Your Dentist May Do When Failure Happens
While an infection can be treated with antibiotics, there's always the possibility that the implant needs to be removed. Removing the implant can prevent future damage to the jawbone. Keep in mind that dental implants can fail soon after placement or after being in the mouth for years. Regardless of the time between surgery, these signs are not something to ignore.
Your dentist in Ripon may also be able to replace the dental implant at a later date once the site has healed. They may also recommend a bone graft if the infection caused bone loss. As disappointing it can be to remove your dental implant, it's necessary to improve the chances of reimplantation later.
How to Avoid Dental Implant Failure
The most important step in preventing implant failure is practicing daily oral hygiene in between your biannual dental checkups. This means brushing twice a day with a fluoridated toothpaste for at least two minutes. It also means flossing daily, particularly around the implant site. Most infections and inflammation can be avoided by doing this alone.
You'll also want to discontinue use of all tobacco products. Smoking or using tobacco products compromises the immune system, dramatically affecting the implant's ability to heal properly.
By practicing these habits and having your dental implants in Ripon placed by an experienced dentist, success rates can be as high as 98%. Schedule an appointment with your dentist today to learn more about dental implants!
About the Author
Dr. Christopher G. Johnson earned his Doctor of Dental Surgery degree from the Marquette University School of Dentistry. After graduating, he earned additional training at the Dawson Academy on implant, cosmetic, and complex restorative dentistry. To learn more about his practice, contact him at (920) 748-7200 or visit his website.