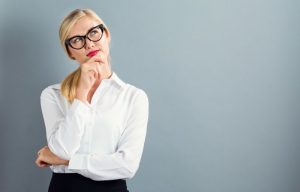 Most people don't think they'll ever need a dental crown. That is, until they suffer from a bad accident or neglect their oral health to the point of no return. Regardless, your dentist wants patients to know that they shouldn't be afraid of receiving dental crowns in Ripon. In fact, being told you need a dental crown simply means you have enough natural tooth worth saving, so in a way it's good news compared to needing a tooth extracted.
Here are the most common reasons your dentist will use a dental crown.
Your Tooth is Damaged by Decay or Injury
The most common reason your dentist places crowns is due to damage that was sustained either from decay or because a bad fall or blow to the face cracked the tooth.
When decay is minimal, dental fillings would be used to restore the appearance and function of your tooth. However, if the decay is too severe or a previous filling covers more than 2/3 of the tooth, a crown is necessary to restore the tooth's function and prevent bacteria from reaching the center. Bacteria that reaches the pulp can easily develop an infection, causing more issues later.
Cracks can also appear when participating in contact sports without proper protection, chewing on a piece of tough food awkwardly, or from damage caused by chronic teeth grinding, also known as bruxism.
You Need a Dental Bridge or Dental Implant
Whether you're trying to replace the gap in your smile or replace the tooth roots, dental crowns are an essential piece of the treatment plan. To provide dental bridges, your dentist creates impressions of your mouth so he can create a restoration that fits your existing teeth perfectly. They'll use this impression as a model to create a set of three teeth. While the middle crown replaces your tooth, a crown on either side fits on top of natural teeth, effectively bridging the gap.
Dental implants use titanium posts to replace tooth roots. Once the implant is fully integrated with the jawbone, an abutment is placed inside, followed by a dental crown which screws into the abutment.
You've Just Had a Root Canal
When an infection has developed inside the tooth, root canal therapy irrigates and disinfects the area. However, in order to reach the inner tooth, your dentist needs to access it through the top of your natural tooth. Once the inside is cleaned and filled, they'll need to create a crown to cover the hole used to access the infected tissue and bacteria. This will also work to prevent infections in the future.
Not sure if you need a dental crown, filling, or something more substantial? Your dentist in Ripon can help when you schedule an appointment to see him today!
About the Author
Dr. Christopher G. Johnson has over 25 years of practicing dentistry and helping patients restore their smiles. After earning his DDS degree from the Marquette University School of Dentistry, he pursued extensive post-graduate education at the Dawson Academy. This gave him the opportunity to train and learn from the world's most prominent teachers in complex restorative dentistry. To learn more about his practice, contact him through his website.