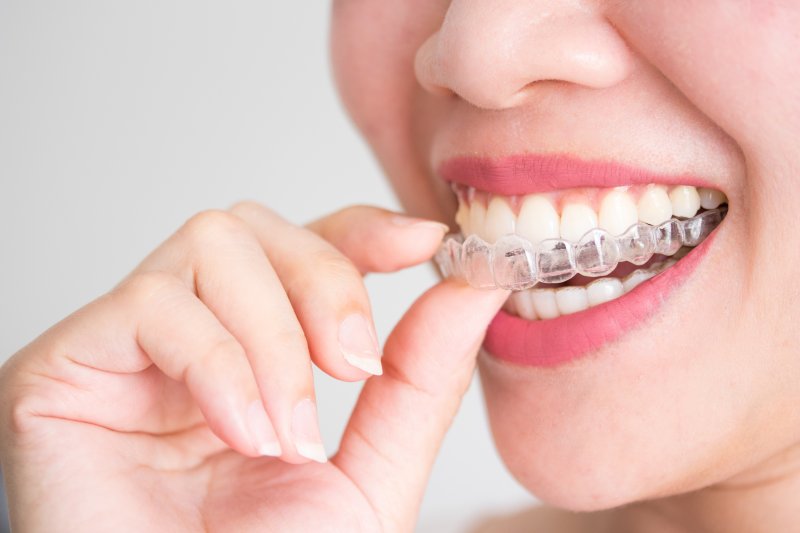 Invisalign in Ripon is just one of many solutions that can help patients achieve a straighter, healthier smile. While traditional braces can achieve the same results, clear aligners make it possible to live a more flexible lifestyle without the worry of food getting stuck between wires and brackets or irritation to your soft, oral tissues. If you're considering Invisalign for orthodontic treatment, learn how easy it can be to live with these clear, plastic aligners.
What Can You Eat?
One of the greatest benefits of Invisalign is how easy it is to eat all the foods you love. With traditional metal braces, certain foods can pose a problem, as they can become stuck and difficult to remove. However, with Invisalign, all you need to do is remove your aligners and place them in a protective case. This will allow you to eat whatever foods you enjoy most without spending time trying to clean and pick food out of your braces.
How Do You Clean the Aligners?
With metal braces, you will find that you need a water flosser in order to thoroughly remove food particles from in-between your brackets and wire, but with Invisalign, cleaning is simple and easy to do! All you need is a toothbrush, clear soap, and lukewarm water to remove dried on saliva, food particles, and any harmful bacteria that has accumulated on your trays.
You may also use the Invisalign Cleaning System to keep your trays clean, but it's important to remember never to use hot water when cleaning your aligners, as it can warp the plastic.
Can You Play Sports?
Yes! With Invisalign, you can feel confident about playing sports or engaging in your favorite outdoor activity. There's no need to worry about a hard impact causing busted wires or brackets. Instead, you can play with ease by simply removing your trays prior to the start of the game. It is in your best interest to wear a protective mouthguard while engaging in any type of solo or multi-player contact sport, as you don't want to injure your teeth or gums.
When choosing Invisalign, you can feel great about receiving the treatment you need without it altering your appearance. Not only will they be invisible to others, but you can go about your daily business without the hassle and worry brought on by traditional braces. If you want to learn whether you're a candidate for Invisalign or not, talk to your orthodontist today.
About the Author
Dr. Frances Hamman is an experienced orthodontist in Ripon, WI, who earned her Doctor of Dental Surgery degree from Creighton University in 1991. Two years later, she achieved her degree in orthodontics from Case Western Reserve University and has been practicing ever since. Dr. Hamman offers a variety of orthodontic treatment methods, including Invisalign. By offering these clear aligners, she is pleased with how her patients can receive beneficial treatment without it altering or hindering their day-to-day lives. To find out if you're eligible for Invisalign clear aligners, visit our website or call (920) 748-7200.