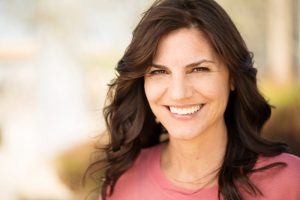 Dental implants have quickly become one of the most popular options for tooth replacement. After all, they can bring you a wide range of health and aesthetic benefits you can't get with other solutions. However, like many things, there is a lot of misinformation out there about this premier tooth replacement option. That's why your dentist has provided 5 important facts about dental implants in Ripon!
#1. Dental Implants are Cavity-Proof
The dental implant itself is made out of high-quality titanium, which is not only biocompatible, but extremely durable as well. Additionally, your restoration is made of porcelain, making it impossible for cavities and decay to occur. However, it's important to remember that the rest of your natural teeth can still experience cavities and your gums can become infected without proper dental hygiene. That said, it's important to brush twice a day, floss once a day, and see your dentist regularly for routine checkups.
#2. Dental Implants Have a 95% Success Rate
One of the reasons why dental implants are so popular is their success rate. Patients can enjoy a success rate of 95%, and it's predicted that this number will only grow as technology continues to develop. Your dentist in Ripon is highly trained in the placement and restoration of dental implants so you can feel confident in your treatment. Additionally, dental implants can restore your chewing power by up to 70%, which is another important number to consider when choosing treatment. For reference, dentures only restore your biting power by around 30% at best.
#3. If You Have Dental Implants, Be Aware of Your Diet
Dental implants allow you to eat foods that you couldn't with dentures, but you should still be cautious about your diet. Watch out for hard or crunchy foods and avoid habits like nail biting or ice chewing to protect your implants and restorations.
#4. Dental Implants Restore More Than Just Teeth
By choosing dental implants, you're restoring your teeth from the roots up for a comprehensive replacement. You'll enjoy a full smile, but you'll also experience boosted confidence. Dental implants give you the ability to flash your grin in any social or professional setting, increasing your self-esteem in the process.
#5. Dental Implants Can Be Relatively Inexpensive
By electing for dental implants as a tooth replacement, you're picking a lifelong solution with unmatched advantages. In many cases, this solution can help you save money by avoiding additional restorations and dental visits down the road. Your dentist's team will also help maximize your insurance benefits to make dental implants as affordable as possible.
Now that you know these 5 key facts about dental implants, what are you waiting for? Contact your dentist in Ripon to get started on your full, healthy, and beautiful set of teeth!
About the Practice
At Silver Creek Dentistry, we have a team of 5 dentists who work together to offer a wide variety of treatments for their patients, including dental implants. If you have any questions, they can be reached through their website or by phone at (920) 748-7200.