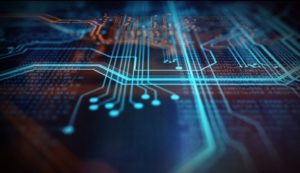 Today, dental implants are one of the most popular tooth replacement solutions among patients due to the variety of unique benefits that make them stand out from traditional restorations. They've been around for several decades, but over the last 50 years, the process has been near-perfected as dental implant technology in Ripon and across the globe has increased the success rate of the procedure to 98 percent. Read on to learn more about the latest technological advancements that improve this procedure, and why choosing a dentist who uses cutting-edge technology is so important.
Antibacterial Implant Coating
Dental implants are best known for their ability to last up to 35 years with regular maintenance. There are a variety of factors that make this possible, including the material of the implants and now, advancements like antibacterial implant coatings. Spanish researchers are looking into a recent breakthrough that is currently going through further testing that could help eliminate complications with implant failure by preventing erosion and infections.
Using a gel solution made of silica and antibacterial agents, scientists are coating dental implants to help prevent bacteria from clinging to the implants and colonizing the area. Their hope is that the coating will effectively destroy and prevent any infections that may develop due to poor oral hygiene after the implants have been surgically placed.
Digital Implant Placement Planning
One advancement in the dental implant procedure that is becoming more common is the use of advanced implant placement planning. Instead of planning where implants will be placed solely based on digital imaging, dentists and oral surgeons are now combining digital impressions and 3D scans to create a more accurate and precise placement plan. This allows them to determine the densest areas of your jawbone that will provide the most strength and support for your restorations, reducing their failure rate even more!
Same-Day Replacement Restorations
Many patients don't want to have to wait for their gums to heal, which can take several months, until they have their restorations placed on the implants. That's why some dentists have begun to offer load-bearing implants that can allow the immediate placement of artificial teeth to the posts. That way, patients won't need to go through their entire healing time without having their pearly whites.
When you visit your dentist in Ripon to learn more about dental implants, ask them about what technology they use to make the treatment as precise and well-planned as possible. Going to a professional that utilizes the latest advancements in the dental world allows you to rest-assured that you're receiving the highest quality of care, and that your newly renovated smile will last.
About the Practice
At Silver Creek Dentistry, our team is comprised of five highly experienced and knowledgeable dentists that are dedicated to using the latest technology and techniques. We offer dental implants and use the advanced devices, such as our digital impression system and Cone Beam Scanner, to provide the best possible results and minimize the risk of complications. For questions or to learn more about the dental implant process, visit our website or call 920-748-7200.