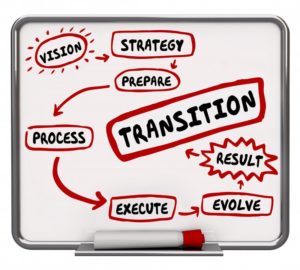 Whether you're in the midst of making a transition from dentures in Ripon to dental implants or aren't really sure what the differences between the two are, you're in for some nice surprises! Dental implants boast a variety of unique benefits that will make your life easier, especially compared to traditional dentures. To learn more about this transition period and what you can expect, read on!
No More Denture Annoyances
If you've been wearing dentures for awhile, you're likely familiar with all of the common annoyances that come with them, such as having them slip in your mouth while you're trying to chew a piece of food or making you lisp when you're speaking. With dental implants in Ripon, you won't have to worry about these because instead of relying on denture adhesive and natural suction, you'll have a stable and strong foundation that your restorations will be anchored to.
If you've had your dentures for awhile and don't feel completely satisfied with them, it's time to make a change. While these traditional restorations work great for some patients, that doesn't mean that they're the right choice for everyone.
Switching Up Your Oral Hygiene Routine
Dentures can be a pain to clean and maintain. If you're not careful, you can easily break, fracture, or damage them, causing you to need to spend money on repairs or a replacement restoration. This is predominantly due to the fact that you have to regularly remove them from your mouth, fumbling with putting them in a glass of water each night and brushing them every day to make sure they don't become stained. With dental implants, you won't have to worry about any of these inconveniences.
Implant-retained restorations function and feel just like your natural teeth, which allows you to take care of them in the same way. All you need to do with your dental implants is brush twice each day for at least two minutes, floss daily, rinse with antibacterial mouthwash, and visit your dentist every six months for a checkup and cleaning. As long as you maintain good oral hygiene by practicing the steps above, you'll be able to enjoy your implant-retained restorations for three or more decades!
The Benefits You'll Enjoy with Dental Implants
Once you get past the transition period of switching from dentures to dental implants, you'll be able to enjoy so many long-term benefits, including jawbone preservation, improved oral health, and beautiful, natural looking and feeling teeth! If you're on the fence about making the switch dentures to implants, get all of the facts you need by scheduling a consultation with your dentist. They'll be able to speak with you about whether you're a good candidate, some benefits that you can enjoy, and a variety of other details that could make or break this decision for you!
About the Author
Dr. Christopher Johnson has been practicing dentistry in his hometown of Ripon for over 25 years. He loves connecting with his patients and working with them as a team to help them find the best treatments for their unique needs. He has completed additional advanced education at the prestigious Dawson Academy as well as trained with the world's most prominent professionals of dental implants and complex restorative dentistry. For questions or to schedule a consultation to find out if dental implants are right for you, visit Silver Creek Dentistry's website or call 920-748-7200.