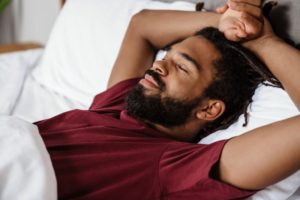 Dental fear or anxiety is estimated to impact a staggering 36 percent of the population, according to a study published in Medical Principles and Practice. Many of those folks are adults who actively avoid the dentist for a variety of reasons, ultimately resulting in declining oral health and worsening issues like advanced gum disease. By visiting a sedation dentist, some patients can have a more relaxing and less traumatic experience, allowing them to keep their smiles healthy without having a deep impact on their entire day or even week. Read on to learn whether you're one of these four types of patients who can benefit from sedation dentistry.
Mild to Moderate Dental Phobia
Sedation is regularly used for patients who have a general dental fear, whether that's of specific procedures, having metal instruments in their mouth, or just walking into a dental office. Your dentist may suggest nitrous oxide if you have a more mild fear, oral conscious sedation for moderate, or IV sedation for severe dental phobia. Each of these will help ease your anxiety and allow you to feel more relaxed in the treatment chair.
Overstimulation
Anxiety is another common feeling when patients enter the dental office, and sometimes it's due to the sites and sounds of the practice. For example, the way harsh fluorescent lights feel on your eyes, or the sterile smell of the office due to regular sanitization. In this case, nitrous oxide may be an easy, fast-acting way to help minimize the stimulation that you feel in that environment.
Sensitive Gag Reflex
If you have a sensitive gag reflex, you may find yourself nervous about visiting the dentist, especially for a checkup and cleaning. Having to hold the dental X-ray sensors in your mouth and having a dental mirror or scaler in your mouth can trigger your reflex, making what should be a fast appointment last a lot longer than it normally would. Fast-acting nitrous oxide sedation can help subdue your reflex and make your visits easier for both you and the dentist.
Complex Dental Treatment
If you need a more invasive treatment, like a tooth extraction or root canal therapy, which can last awhile, sedation can help make the process more comfortable and bearable. Depending on the invasiveness, your sedation dentist may suggest taking a pill before you reach the office to help you relax, or they may administer IV sedation in preparation for your treatment when you arrive at their office.
Most patients who feel anxiety, nervousness, or fear about visiting the dentist's office can benefit from sedation to make their appointments more comfortable. The best way to find out if it can help you is to speak with your sedation dentist before your appointment!
About the Author
Dr. Kurt Walejko wants each of his patients to feel comfortable and welcome when they visit the practice. He has over several years of experience in the dental field and is dedicated to keeping up with the latest techniques and technology. He has also completed a year-long general dentistry residency, where he sharpened his skills and gained valuable knowledge about a wide array of treatments. For questions or to schedule an appointment with a sedation dentist, visit Silver Creek Dentistry's website or call 920-748-7200.