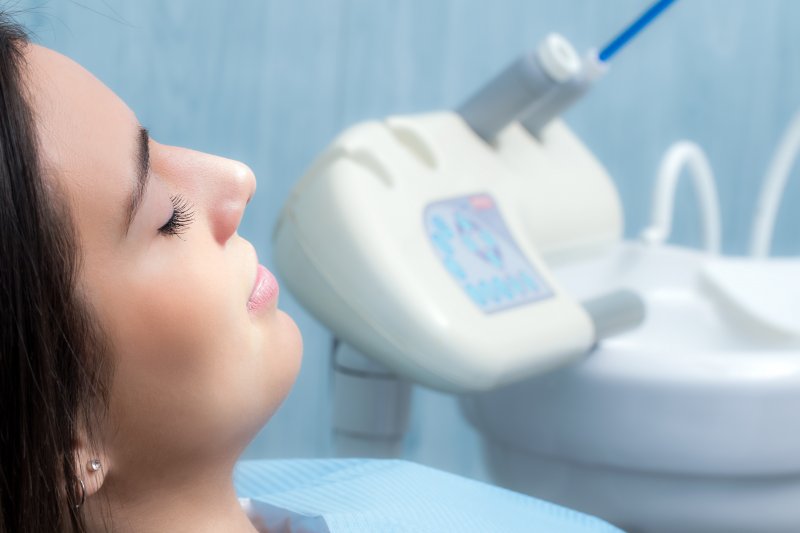 Are you fearful or apprehensive of the dentist to the point where you often put off scheduling appointments? Avoiding dental care for too long can have grave consequences for your smile. As such, if your fears feel like they're getting out of control, you should ask your dentist about your options for sedation dentistry in Ripon. This treatment option can be used to help patients in a variety of ways; here are 5 reasons why you should consider asking for sedation when you're scheduling your next visit.
1. Reduce Anxiety
Dental anxiety affects about 36% of the population in one form or another. In many cases it's controllable, but if you find it overwhelming, sedation dentistry can be used to calm your nerves. You won't necessarily be unconscious, but you'll be in an extremely relaxed state where you won't be bothered by anything that's going on around you. This way, you can say good-bye to your fears throughout the procedure.
2. Suppress Pain
While your dentist can numb your mouth so that you don't experience pain during certain procedures, sedation is sometimes necessary for advanced dental surgery and other procedures where local anesthesia wouldn't be enough. This is especially useful for patients with sensitive teeth that require an extremely gentle touch.
3. Induce Amnesia
Many forms of dental sedation result in anterograde amnesia, meaning you won't remember what happens during the actual treatment. This can go a long way towards helping you overcome your dental anxiety. In many cases, such anxieties are tied to unpleasant childhood experiences. By making it so that your mind doesn't create any new memories related to the dentist, you can prevent your anxieties from getting worse. Over time, you may find that the fear you experience starts to decrease.
4. Suppress Gag Reflex
A strong gag reflex can end up preventing your dentist from working on the deeper parts of your oral cavity. There's also the risk of oral injury depending on the nature of the procedure. But sedation dentistry suppresses the gag reflex so that your dentist can safely work on your teeth and gums.
5. More Efficient Treatment
Anxious patients tend to squirm around in the dental chair, which makes the procedure more difficult for everyone involved. But with dental sedation, your dentist can help you stay still for the entire procedure. This lets them work faster so that you spend less time in the office and more time enjoying your bright, healthy grin.
Sedation dentistry can completely transform your dental experience, making it that much easier to call your dentist in Ripon when you need to. Call your practice today to learn more about your sedation options.
About Silver Creek Dentistry
Our team at Silver Creek Dentistry aim to provide the highest-quality, most comfortable dental experience possible. In addition to using modern tools like soft tissue lasers to minimize the discomfort experienced during a wide variety of procedures, we can also administer different kinds of sedation dentistry to help you stay as calm and comfortable as possible. To schedule an appointment, visit our website or call (920) 748-7200.