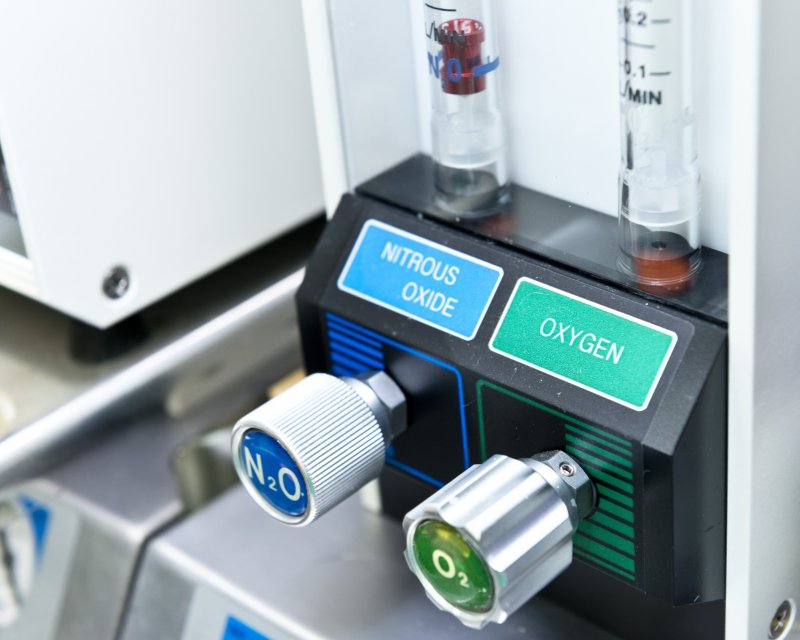 You're feeling a bit nervous about your next dental checkup. You've heard that nitrous oxide sedation can help, but you have questions. What does it really mean to be sedated? Will you be unconscious for the entire procedure? What will happen afterwards? It's important to clear up any uncertainties or misconceptions you might have about dental sedation so that you know exactly what to expect when you receive nitrous oxide in Ripon. Read on to learn what nitrous oxide really does to alleviate your dental fears.
How Does Nitrous Oxide Sedation Work?
Nitrous oxide is a gas known for inducing a state of euphoria, which is why it's also known as "laughing gas." It's typically delivered through a small mask placed over the nose; it's also mixed with oxygen so that you can continue breathing comfortably. Generally speaking, nitrous oxide is used to reduce anxiety levels, help patients feel more relaxed, and decrease the gag reflex so that it's less likely to get in the way of your dental treatment.
Will Nitrous Oxide Put You to Sleep?
Unlike general anesthesia, nitrous oxide is not intended to put you to sleep. You will still be conscious and aware of your surroundings, allowing you to communicate with your dentist and follow any instructions they give you. However, the gas will slow down your nervous system to make you feel less inhibited; you may also experience light-headedness or tingling. Overall, you'll be in a calm and comfortable state, allowing you to say good-bye to your dental fears and remain at ease throughout your visit.
It should be noted that while nitrous oxide is not intended to make you unconscious, there's a chance that you could become so relaxed that you actually doze off. If this happens, your dentist will be able to wake you up easily.
Is Nitrous Oxide Safe?
Nitrous oxide is considered safe for both adults and children. Some side effects may occur, such as fatigue and nausea, but they will typically be very mild. If you have high blood pressure, asthma, or another medical condition that might disqualify you from receiving other forms of sedation, then nitrous oxide can be a particularly good option.
What Happens After Nitrous Oxide Sedation?
Once your dentist has completed the procedure, they will remove your nasal mask. The effects of nitrous oxide will wear off in as little as five minutes. This means that you'll be able to drive yourself home or return to work after your appointment.
If you're interested in receiving nitrous oxide at your next checkup or during an upcoming dental procedure, talk to your sedation dentist in Ripon today. They'll be able to go into more detail about what will happen when you receive the sedative and help you decide whether it's the right choice for you.
About Silver Creek Dentistry
Here at Silver Creek Dentistry, our team of dental experts is dedicated to delivering high quality services using the latest technology and materials. As part of our efforts to help you feel as comfortable as possible, we offer several different forms of dental sedation, including nitrous oxide sedation. If you'd like to learn more about your sedation options, you can visit our website or call us at (920) 748-7200.