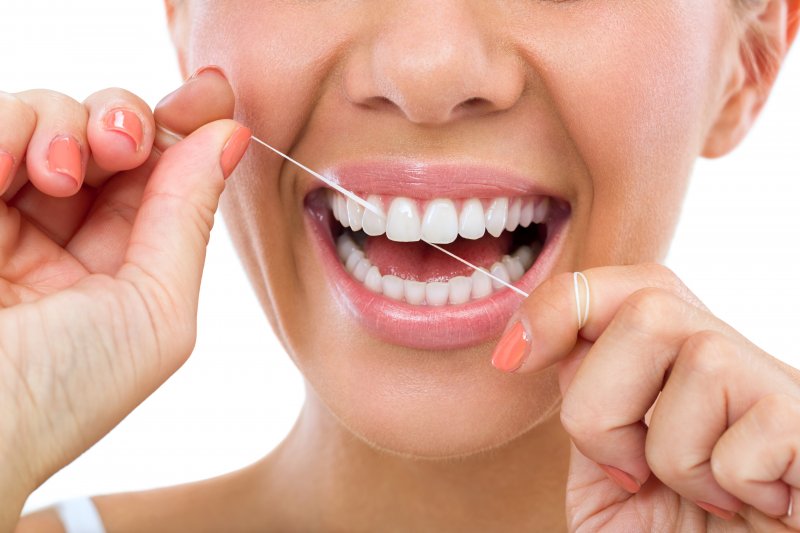 While most adults are familiar with the importance of brushing, considerably fewer floss and simply never learned how to do it properly. In fact, according to the American Dental Association, only about 16 percent of adults floss daily. It is little wonder, then, why even those who do floss tend to make mistakes that result in their teeth not being as clean as they should be. Here are 3 common errors you might have made while flossing in Ripon; keep them in mind so that you can improve your oral hygiene routine for the future.
1. You Don't Floss as Often as You Should
While you've probably heard that it's recommended to floss at least once a day, in reality it's best to do it as often as you brush – in other words, once in the morning and again in the evening. The longer bacteria and food debris stay in your mouth, the more opportunity they have to cause decay and gum disease. It's therefore better to remove these potential threats as frequently as possible, so make sure you have your dental floss on hand whenever you're ready to brush your teeth.
2. You're Flossing and Brushing in the Wrong Order
Many people floss after they've finished brushing. While it might not seem like the order would matter much, some research indicates that it's better to start with flossing. This is because one of the benefits of brushing is applying fluoride to your teeth. By flossing first, you make it easier to coat the entire tooth with toothpaste so that you can get the maximum possible benefits of the fluoride.
3. You're Not Using "C" Shaped Flossing
Flossing works best when you use the right techniques. The approach that dentists recommend is called "C" shaped flossing, which involves the following steps:
Step 1: Break off about 18 to 24 inches of dental floss. To hold the floss correctly, wind most of the floss around both of your middle fingers. Leave only about 1 to 2 inches of floss for your teeth.
Step 2: Next, hold the floss taut with your thumbs and index fingers.
Step 3: Place the dental floss in between two teeth. Gently glide the floss up and down, rubbing it against both sides of each tooth.
Step 4: As the floss reaches your gums, curve the floss at the base of the tooth to form a C shape. This allows the floss to enter the space between your gums and your tooth.
Step 5: Repeat the previous steps as you move from tooth to tooth. With each tooth, use a new, clean section of floss.
If you have other questions about dental floss and the way you're using it, make sure that you voice these concerns at your next dental checkup. A good flossing routine combined with good brushing habits is essential for keeping tooth decay and gum disease at bay.
About the Practice
At Silver Creek Dentistry, our entire team of dentists is dedicated to providing unparalleled service. We'll greet you with a smile no matter what, and we're always happy to answer questions about our care as well as dentistry in general. We care about providing high quality preventive care, and we want to help make sure that your oral hygiene routine at home is the best it can be. If you would like to schedule an appointment to discuss your oral health situation, please reach out to us through our website or by calling (920) 748-7200.