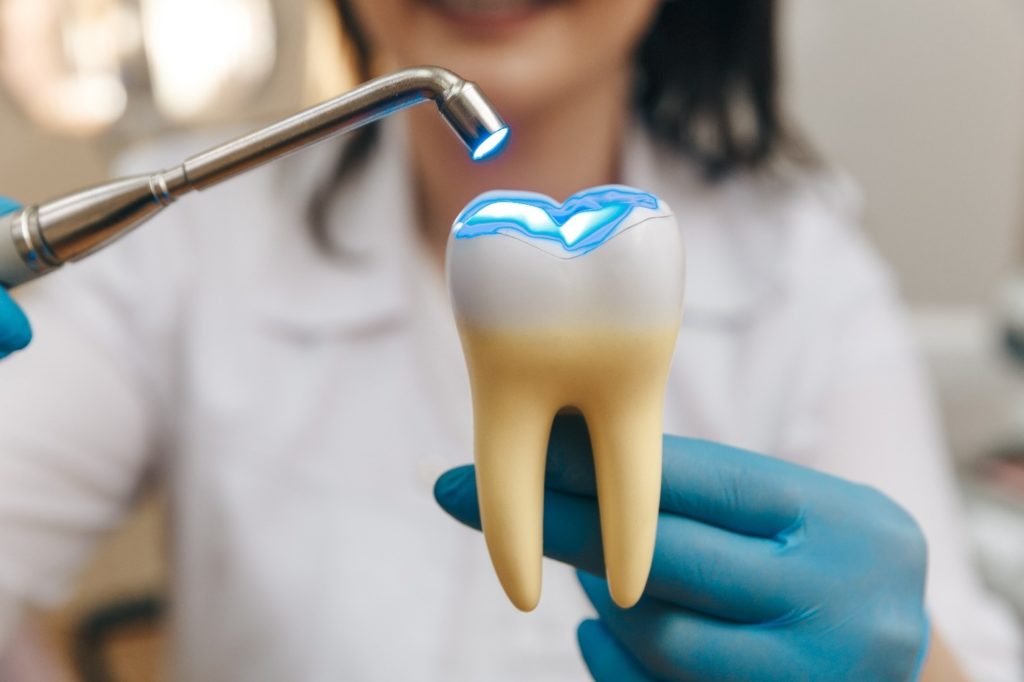 Have you noticed recently that your teeth are more sensitive to hot and cold drinks? Does one of your teeth feel tender when you bite down? Abnormal symptoms like these can cause you to wonder, "Do I need a dental filling?" If you've been asking yourself the same question, then keep reading to learn five common symptoms of tooth decay.
5 Signs You May Need a Filling
Any abnormal symptoms, from mild to severe, warrant a call to your dentist. However, there are a few warning signs that are often associated with tooth decay, including:
Tooth sensitivity
Tears in your floss
A chipped or fractured tooth
Pain when you chew
Dark spots on your tooth
What to Do If You Think You Need a Filling
If any of the above symptoms arise, do your best not to panic. Instead, give your dental team a call. Share your concerns over the phone and set up an appointment to get your teeth and gums examined by your dentist. Until your appointment, continue your oral hygiene regimen and stay away from sugary foods and drinks, like candy and soda. You should also avoid unhealthy dental habits, like smoking, nail-biting, and using your teeth as tools to open things. Once your dentist has a chance to take a look at your area of concern, they will determine the root of the problem and share your treatment options.
7 Best Practices to Keep Your Teeth Decay-Free
Keeping your teeth and gums healthy requires work. If your teeth are prone to decay or you've struggled with cavities in the past, then try:
Using the right tools, like a toothpaste with fluoride and a soft-bristled toothbrush.
Brushing your teeth for a full two minutes after each meal.
Flossing and rinsing with mouthwash daily.
Visiting your dentist twice a year for a dental checkup and cleaning.
Quitting unhealthy habits, like using tobacco products.
Eating mostly well-balanced meals filled with nutrient-dense foods.
Drinking water, not soda.
From tooth sensitivity to dark spots, abnormal dental symptoms can cause you to worry. Just remember, if you do need a filling, this popular restorative treatment is extremely routine and pain-free. So, don't put off seeing your dentist. Instead, get in touch with their team as soon as the first warning signs arise!
About the Practice
Silver Creek Dentistry is where patients can turn for judgment-free, compassionate, and high-quality dental care. Each member of our team is passionate about helping those in our treatment chair achieve the healthy, happy, and beautiful smiles they deserve. If you think you may need a filling, don't hesitate to get in touch via our website or by phone at (920) 748-7200 so our team can take a look.