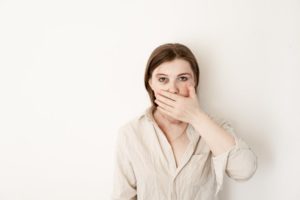 Imagine how suddenly losing one of your front teeth as an adult could impact your life. For some people, this is unfortunately a reality they face. They will struggle to bite some foods and say certain words, plus every person they encounter is likely to see the gap if they smile. The important thing is what they are going to do about it. Can you replace missing front teeth with dental implants? Read on to find out from your dentist in Ripon.
Am I a Candidate for Dental Implants?
Because of their versatility, dental implants can potentially be used to replace any teeth in your mouth. Before you decide they will be the method to address missing front teeth, your implant dentist will have to verify you are a viable candidate for this procedure.
Your jawbone density must be sufficient anytime dental implants are involved so they have the strength and support to succeed long-term. Then you must factor in that there's less bone mass where your front teeth are located. Your dentist may recommend a bone graft in the area to increase the chances of you achieving optimal results.
Also, a person getting dental implants must be in good oral health and free of issues like gum disease. The last thing you want to deal with after tooth loss is dental implant failure. So, periodontal therapy or another preparatory procedure might be essential to elevating your oral health in advance of the implant process.
Benefits of Dental Implants to Replace Front Teeth
It's worth making the effort to ensure you are a viable candidate for dental implants when front tooth replacement is needed because of the benefits. Regaining a natural appearance in a very prominent area of your mouth is a major factor. The dental implant post will be below the gumline, and your restoration will blend right in with the rest of your smile.
Since they are stronger and provide greater stability than other tooth replacement options, you'll be able to return to biting foods you used to with your natural front teeth, such as an apple. Jawbone stimulation is a major advantage dental implants hold over other tooth replacement options; they function like tooth roots and will prevent you from losing bone mass.
Since dental implants are a significant investment, you need to ensure you are diligent about oral care. With proper brushing and flossing habits, in addition to regular dental exams, your implants can last 25 years or even longer!
Most people may think of dental implants replacing molars, but they can definitely be the solution for front teeth as well. Discuss this treatment option with your dentist if you ever find yourself in a predicament with missing front teeth.
About the Practice
At Silver Creek Dentistry, we take pride in providing top-tier care with unparalleled service and being able to perform virtually any treatment you need at our office location. We have five dentists on staff who are constantly improving their skill sets through continuing education as the dental field advances. If you are interested in dental implants, we can replace one tooth or all of them, and implant dentures are an option. You can find out if you are a viable candidate by scheduling a new patient exam on our website or call (920) 748-7200.