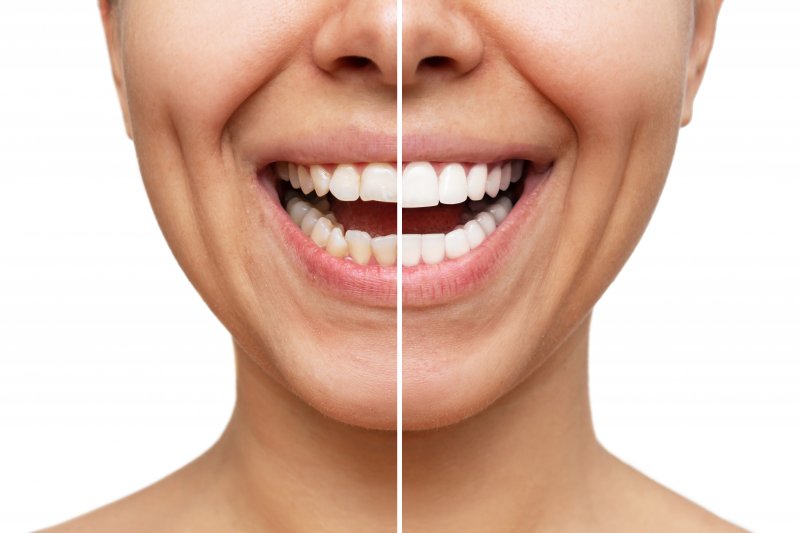 Cosmetic dentistry comes in various forms, but one of the most popular is veneers. Custom-made to conceal all types of imperfections, they are known to transform smiles of various kinds, delivering life-changing results. But when did these restorations get their start? How have they changed over the years? Read on to discover how a service once only available to Hollywood's elite has grown to become one of the preferred cosmetic solutions for patients throughout the U.S.
The Early Years of Veneers
If you look back in history, you'll discover that veneers found their starting point in 1928. Used by Charles Pincus as part of his costume for a film he was shooting, they were held into place with an adhesive that allowed them to be removed quite easily.
This simple change to one's smile made it popular among Hollywood actors and actresses with many of them turning to acrylic veneers. Unfortunately, it was discovered that the material could be damaged easily.
But once the late 1950s arrived, the etching process was incorporated by Dr. Mitch Buonocore. Still used today as part of the process, it allows the bonding agent that is used to properly adhere the veneer to the surface of a tooth.
By the 1980s, R.J. Simonsen and J.R. Calamia used research from both Buonocore and Pincus to develop a way to keep veneers in place for a longer period of time. By etching the porcelain with hydrofluoric acid, the bond between the veneer and tooth allows the restoration to remain in place for years.
The Truth About Veneers Today
Thanks to the research and testing of professionals over the decades, we now have veneers that are available to individuals who seek a more beautiful smile and who possess good oral health. Those who have occlusal discrepancies may be ineligible for these restorations based on the severity of their case, but only a thorough consultation by a trusted cosmetic dentist can determine if veneers are right for you.
While many of Hollywood's elite continue to turn to these restorations to enhance their smile, busy professionals are also finding them to be beneficial, especially when it comes to embracing new opportunities or boosting confidence in their personal life.
The same etching and bonding are used to hold veneers in place, and these custom restorations are created using only the best porcelain material available. With skilled lab technicians who can craft veneers based on the impressions provided by dentists, the results allow patients like yourself to enjoy life with a new and improved appearance.
From adhesive tape that holds teeth in place for only a few hours to professional-grade bonding agents that can keep veneers in position for decades, they continue to be a preferred cosmetic solution even if your next big event doesn't include a red carpet.
About the Practice
At Silver Creek Dentistry, our team of cosmetic dental experts wants you to feel comfortable with your appearance. This is why we recommend that you come in for an evaluation to see if veneers are right for you. Visit our website or call (920) 748-7200 to learn more.