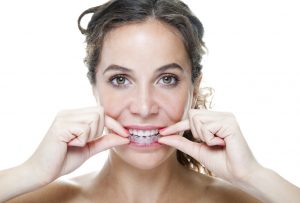 You can be honest – your smile makes you frown. Every time you think about your crooked teeth, your self-confidence diminishes and you're tired of not having a grin that accurately represents you. You want to straighten your teeth, but there are so many choices when it comes to an orthodontist in Ripon that you're not sure where to start. What should you look for in this type of oral healthcare professional? Learn how to find the right orthodontist for you – and why we're the practice you're looking for – from the team at Silver Creek Dentistry.
What Should I Look For In An Orthodontist?
Dr. Christopher Johnson, Dr. James Hamman, and Dr. Frances Hamman suggest that patients always review the following criteria when considering an orthodontist for braces in Ripon. Use the details below as the measuring stick for your potential provider to make sure your smile is safe during treatment and that you'll be able to achieve the results you want.
#1 – Credentials
Always look for an orthodontist who has respectable credentials. On your prospective provider's website, you should be able to find details about their schooling and their involvement with professional associations. Look for orthodontists who are members of the American Dental Association like our dentists are, and make sure your options attended prestigious schools like Marquette University Dental School like Dr. Johnson did or Case Western Reserve University like our Drs. Hamman.
#2 – Comprehensive Services
No patient enjoys being referred out, especially after you've already spent the time developing a relationship with an oral healthcare professional you've grown to trust. Before committing to any dental practice, find out if your provider offers a full range of cosmetic services. From sedation dentistry to CEREC same-day crowns to general dentistry to orthodontics and everything in between, you'll never have to worry about starting over with a new dentist when you choose Silver Creek Dentistry.
#3 – Patient Experience
What better way to research your prospective new orthodontist than to read online reviews and rating? With this information, you'll be able to tell what patients just like you have actually experienced, rather than relying on trial and error to find a friendly compassionate orthodontist. If you look for Silver Creek Dentistry, you'll be impressed by our 4.9 out of 5 star rating on Facebook and our 4.8 out of 5 star rating on Google – with recommendations from people just like you, you can rest assured you'll receive the highest quality patient experience possible for your braces.
#4 – Experience In Orthodontics
Not all dentists have specialized training in metal braces and Invisalign like Dr. Johnson and the Drs. Hamman do, so be sure to research this aspect of your future orthodontist's experience. With decades of experience, our team has the experience you can trust to create your perfectly straight smile in a comfortable, relaxing atmosphere.
Now that you know what to look for in an orthodontist – and why Silver Creek Dentistry has everything you need in a practice – schedule your appointment to start your smile upgrade process today!