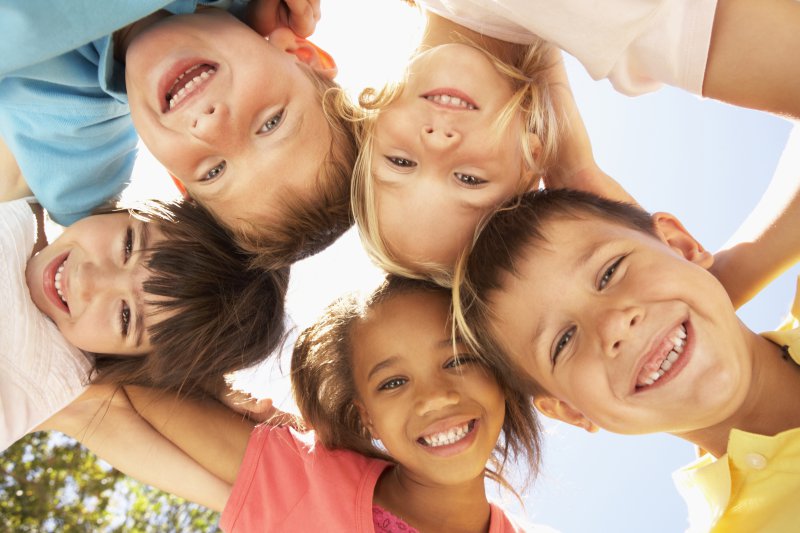 At a young age, thumb-sucking may not seem like a big deal at first. Children are still used to being nursed by their mothers as they age, so thumb-sucking acts as a way to feel more comfortable in stressful situations.
Unfortunately, the implications behind the habit can be detrimental to your child's future oral health. What starts as a harmless habit can actually affect the way their teeth start to grow in. Eventually, they may need braces in Ripon if the habit doesn't go away. Learn the risks associated with the habit and how an oral appliance can make all the difference!
How Thumb-Sucking Affects the Palate
When a digit is left resting in the mouth for long periods of time, whether it be a thumb or another finger, it puts additional strain on the soft growing bones of the palate. The palate refers to the roof of the mouth, which is feeling constant pressure as your child sucks their thumb. Over time, this causes the palate to develop high and narrow in its overall shape.
If your child continues thumb-sucking, the narrowing of the palate will cause the two front teeth to stick out abnormally. This typically results in buck-teeth, which is not something your child will likely enjoy having.
Developmental Issues and Thumb-Sucking
Up until the age of three, thumb-sucking is a normal habit for infants. However, it's not recommended that they continue the habit past three because it can begin to interfere with the development of many of their oral structures. Other than the palate, thumb-sucking also affects the way teeth grow out of the jaw. It can also lead to a change in the jaw's growth patterns, resulting in significant misalignment and malocclusion, one of the most common being an open bite. A normal bite involves the upper teeth overlapping the lower teeth, while an open bite prevents this overlap from properly forming.
If you want to avoid the high costs associated with braces, then it's important that you address your child's thumb-sucking habit before their permanent teeth start to erupt.
Oral Appliances to Curb Thumb-Sucking
For those with children who struggle to quit their thumb-sucking habit, there are treatments available to mitigate it. One of the most common options is the palatal crib device, which is an oral appliance that is cemented inside your child's mouth to stop their thumb from reaching the palate. This greatly reduces the satisfaction associated with thumb-sucking and helps them break the habit very quickly.
While this change is almost immediate, the device is meant to stay in the mouth for an additional six months to confirm full discontinuation and prevent a relapse from occurring. If your child needs help breaking their thumb-sucking habit, don't hesitate to contact an orthodontist in Ripon for more advice!
About the Author
Dr. Frances Hamman earned her DDS degree from Creighton University and her degree in orthodontics from Case Western Reserve University. Since then, she's been recognized as one of Washington's Top Orthodontists by Washington Consumers Checkbook magazine. To learn more about her expertise, you can contact her through her website.