Traditional Braces – Ripon, WI
The Trusted Solution for Straighter Teeth
Traditional metal braces in Ripon have been a trusted method for straightening teeth for decades for one simple reason: they provide fantastic, reliable results. Over a period of one to three years, traditional braces can successfully bring misaligned teeth into their proper positions.
What Are Braces?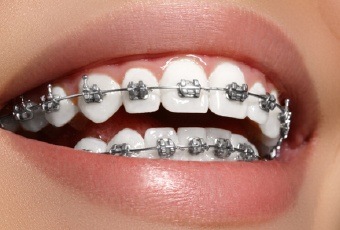 Traditional metal braces use a system of brackets, wires, and attachments to apply gentle pressure to the teeth. Over time, that pressure repositions the teeth by leveraging their natural capacity for movement. Braces have been around for many years, but modern braces are more comfortable, effective, and efficient than ever before.
What Problems Can Braces Correct?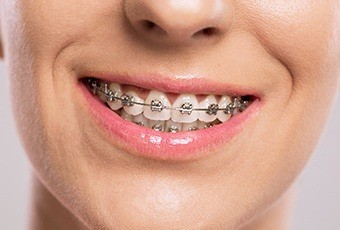 One of the most outstanding advantages of braces is that they can correct a broad range of problems, from mild dental misalignment to severe orthodontic issues. If you have any of the following, braces may be a suitable treatment for you:
Crooked teeth
Gaps between your teeth
Overcrowded teeth
Crossbite
Underbite
Overbite
Misaligned teeth
What Benefits Do Braces Offer?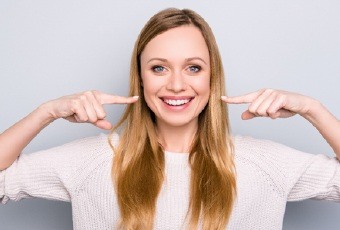 Some of the perks of traditional orthodontics in Ripon include:
Reliable results
Most affordable option in orthodontics — your insurance may even cover the treatment!
Kids and teens love customizable, bright brackets, while adults often gravitate toward subtler options
No removable pieces to keep up with, which is especially beneficial for young patients
People of all ages are good candidates for traditional metal braces
Improved self-confidence following treatment
Straighter teeth have a reduced risk of decay, premature wear and tear, and breakage
A well-aligned bite reduces the risk of TMJ disorder
What Does Getting Braces Involve?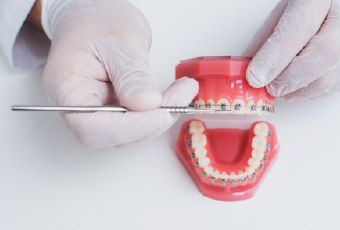 Patients will undergo an initial checkup for cavities and gum disease before beginning treatment. If problems are detected, restorative care will be provided before or alongside the orthodontic treatment.
During your initial orthodontic consultation, Dr. Frances Hamman will evaluate the positioning of your teeth and answer all of your questions about braces. She'll also help you to have realistic expectations about the treatment. Then, she'll put together a personalized plan for getting your teeth into their proper places.
It should take about 1 – 2 hours for the braces to be mounted on your teeth. After they're in place, you'll return to our office periodically for much shorter appointments so Dr. Hamman can tighten the braces. If you experience problems at any time during your treatment period (for example, if you accidentally break a wire), don't hesitate to reach out to us. Our team is ready and willing to help!
Life with Metal Braces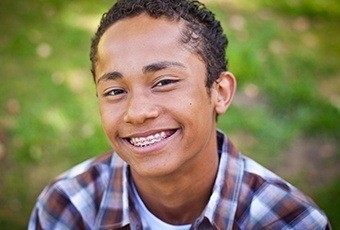 While it may take some time to get used to your new braces, most patients find that, after a while, living with metal braces is not too different from "normal" life. Braces require a few extra maintenance steps, and there are some things you will need to give up eating for a while — but if you follow our instructions closely, you will breeze through your treatment and get your straight teeth and beautiful smile in no time.
While brushing and flossing take a bit more maneuvering when you are wearing braces, good dental hygiene is as important as ever. Brush your teeth using a manual or electric toothbrush for two minutes, preferably after each meal. Brush above and below the brackets, then clean the brackets themselves. Don't forget to brush your tongue, too.
After you have brushed your teeth and braces, carefully floss by working the floss up through the wires. Dr. Hamman will provide special flossing tools to help you reach between each tooth. Flossing takes time with braces, but it's an important step for keeping your teeth and gums healthy during your orthodontic treatment.
In addition to solid brushing and flossing, you will also need to watch what you eat while you are wearing braces. Certain food items put the metal hardware at risk of breaking. In general, you should avoid hard, sticky, or crunchy foods. Nuts, candies, popcorn, and caramels are some things to stay away from. Avoid biting directly into hard foods, too, like apples or corn on the cob.
Are You Ready to Learn More?
Children, teenagers, and yes, even adults, can benefit greatly from traditional metal braces. If you are ready to learn more about how this treatment can improve your smile and bolster your oral health, contact Silver Creek Dentistry today.